March's Trip Back in Time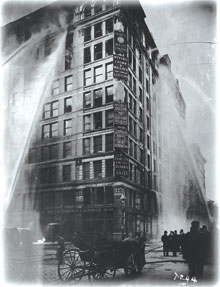 Birthstone – Aquamarine

Flower – Daffodil

March 9, 1864 – Russian cosmonaut Yuri Gagarin (1934 -1968) was born in Gzhatsk, Russia. On April 12, 1961, he became the first human in space, orbiting in a capsule 187 miles above the Earth's surface in a flight lasting 108 minutes.

March 10, 1862 – The first issue of U.S. government paper money occurred as $5, $10 and $20 bills began circulation.

March 11, 1918 – The 'Spanish' influenza first reached America as 107 soldiers become sick at Fort Riley, Kansas. One quarter of the U.S. population eventually became ill from the deadly virus, resulting in 500,000 deaths. The death toll worldwide approached 22 million by the end of 1920.

March 14, 1879 – Albert Einstein (1879 -1955) was born in Ulm, Germany. His theory of relativity led to new ways of thinking about time, space, matter, and energy, led to his Nobel Prize in 1921. He emigrated to the U.S. in 1933 where he was an outspoken critic of Nazi Germany and urged the development of the U.S. Atomic bomb.

March 15, 44 B.C. – Julius Caesar was assassinated in the Senate chamber in Rome by Brutus and fellow conspirators.

March 24, 1989 –

Harry Houdini

(1874 -1926) was born as Erik Weisz in Budapest, Hungary. He came to the U.S. with his family as an infant and lived in New York City. He began as a Coney Island magician, and then became a world famous escape artist, known for escaping from chains, handcuffs, straightjackets, locked boxes and

milk cans filled with water

.
March 25, 1911 – A raging fire erupted inside a clothing factory in New York City, killing 123 young women employed as low-paid seamstresses, along with 23 men. The flames engulfed the 8th and 9th floors of the Triangle Shirtwaist Company in lower Manhattan in just a few minutes. About 50 of the victims had jumped to their deaths rather than

perish

from the flames. The tragedy spurred national interest concerning the rights of immigrant women workers of New York.