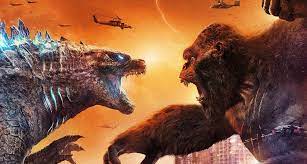 JD Jones, Arts & Entertainment
May 5, 2021
"King Kong" and "Godzilla" are some of the most famous movie monsters ever made. The former's debut in 1933's "King Kong" became a smash hit during the Great...
Books to quench the reading thirst
April 8, 2021
Everyone loves to sit and read a great book. Finding said book is the difficult part, so I am here to make some great...
Movies Everyone Should Watch in a Lifetime and Why Part Four
April 6, 2021
If you have been following this article series, you know that I love a variety of movie genres. This article will broaden...
April Roccisano, Co-Editor-in-Chief
December 23, 2020
The number of holiday traditions that center around this season is astronomical, however not many people know how these traditions began. Many of these Christmas traditions began in...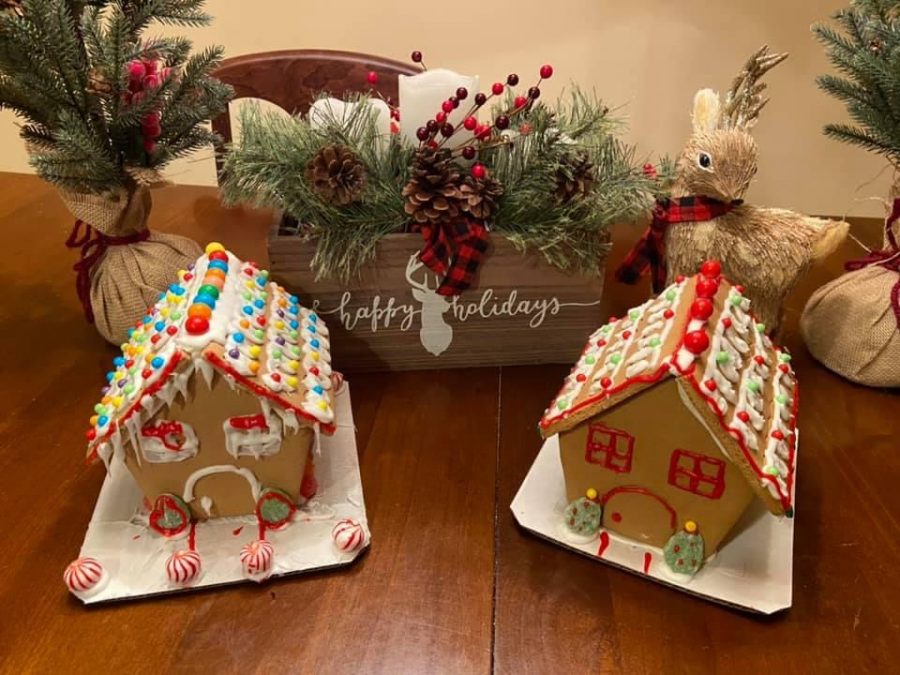 April Roccisano, Co-Editor-in-Chief
December 10, 2020
After spending two hours on your gingerbread house, when all of the sudden, the walls cave in and in one second, it's destroyed. That feeling of defeat in regard to something you spent...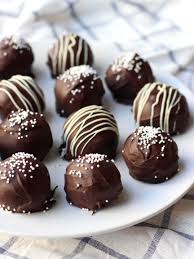 How to make delicious Oreo truffles
December 2, 2020
     Are you stuck on what to make for Thanksgiving desserts? Are all of the same foods year after year getting tiresome?...
Senior Choice Award Winners 2020
May 28, 2020
Most Athletic: Samantha Kroger & Kevin Schaeffer Best Hair: Alyssa Quigley & Alan Van Alstyne Most...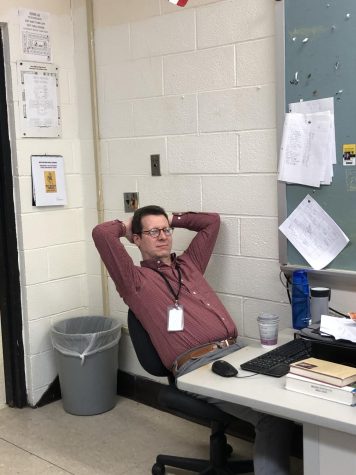 March 13, 2020
War can change a person. It can make people go crazy, so much so that the only person you can trust during battle is yourself,...
Shane Yodice, Sports Editor
May 4, 2021
A little birdie told me that Boys Golf is up and running. The team is ready to get holes in ones and shoot low scores and earn some well deserved wins. I interviewed one player from the golf...
April 29, 2021
Girls Volleyball started off with a bang with their first game on March 16, 2021, both Varsity and JV won. Both teams practiced...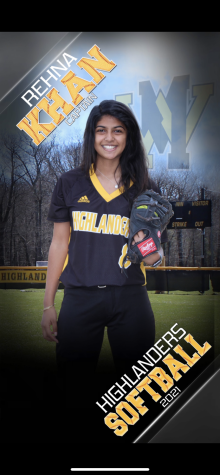 April 5, 2021
When you look around your classroom, you will see that there isn't one person who is the same as another. You see people...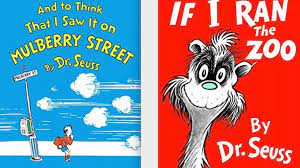 Madison Sondermeyer, Out and About
March 31, 2021
We all know the famous Dr. Seuss and his incredible, magnificent rhymes; his creative thinking comes to life when his pen touches paper, whether it is through his drawings or his writing. He is arguably...
Madison Sondermeyer, Out and about
March 3, 2021
Netflix has had its ups and downs, enduring criticism for getting rid of good shows or movies that had become people's favorites. Some of this dissing is underserved as there are plenty of good shows that Netflix...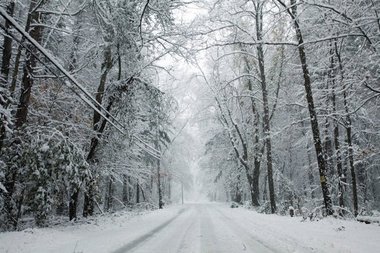 Pros and cons of virtual snow day
February 23, 2021
This school year has been anything but normal. When it comes to snow days, it is no different. Instead of having typical...
Classic Love Stories Brought to the Big Screen.
February 18, 2021
Some people say romance is dead, but these movies may help you feel the love in the air. Classic novels are something not...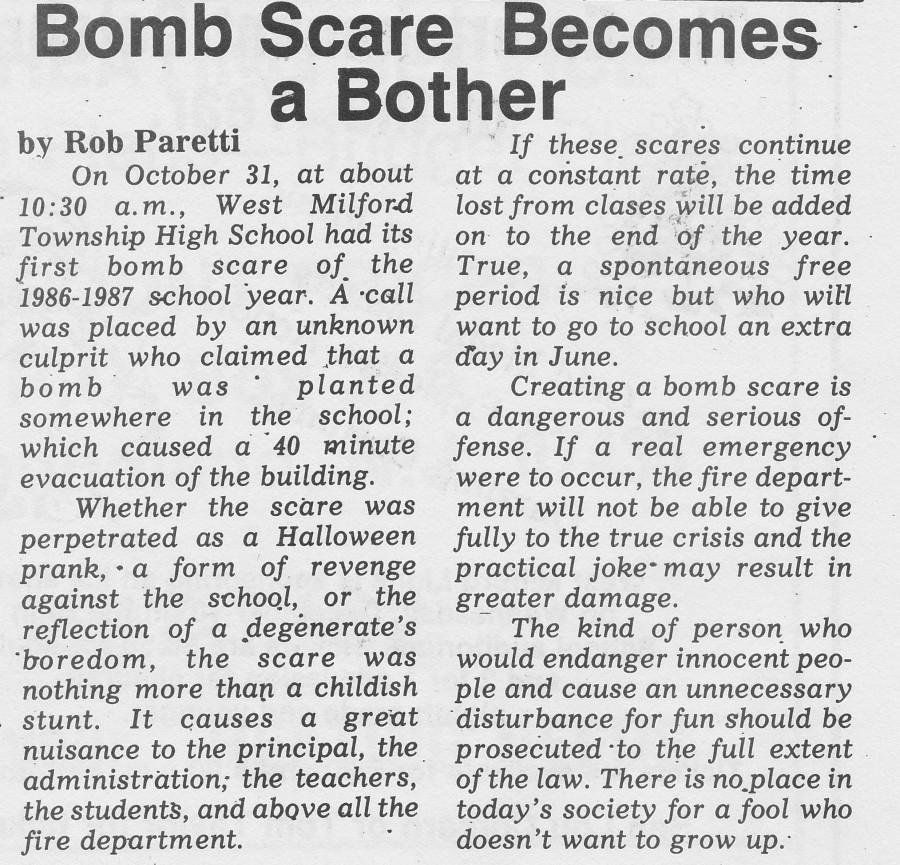 Alex Gargiulo and Tara Meany, Editor-in-Chief and News Editor
November 3, 2015
At approximately 8:45 am on Friday October 2nd, school officials found a bomb threat scrawled onto the wall of the boys bathroom. The teachers rushed to alert the students,...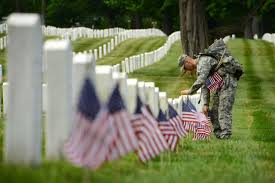 June 15, 2015
May 2, 2011--Operations Forces killed Osama bin Laden. May 5th - Cinco de Mayo. May 5, 1865 - Decoration Day began in the U.S. with the decorating of soldiers' graves...
Sorry, there are no polls available at the moment.
ANNOUNCEMENTS
Attn. students, the yearbook club wants you as a member, any student interested in layout, design, photography, and writing, should attend out meetings! _______________________________________________ Do you like writing? Would you like to have your work on the front page of a newspaper? If so, our journalism club may be for you! Contact Mrs.Petrosillo in room 119 if you're interested! ______________________________________________ National Honor Society Tutoring Sessions in room 119 Need help in a class? Sign up anytime in room 119 for a tutoring session.
COMMENTS:
Fantastic work on this issue! Very impressive, Highland Echo Staff!
Ms. West
_______________________________
Perhaps a Pulitzer is in order! Highlanders write!
Mr. Gorski
___________________________
In response to "Where in West Milford High School is this?"
Submitted on 2013/10/31 at 2:22 PM
it is on the highlander chorus or highlander band sign
Jillian Dittimer
________
Submitted on 2013/10/31 at 8:28 AM
Outside my room! Band/Choral honors board. Enjoyed the site and all articles, great job!
Mr. Gramata
___________________________
Awesome, awesome job! The articles are very interesting (I especially liked the one on Clinton Rd!) and it is obvious that all of the writers did their research. Excellent job - keep up the good work!
Mrs. Pry
___________________________
To my Journalism Class,
I am beyond proud of all of you!!!!!!
Our first issue is GREAT!!!
Love, Mrs. Petrosillo
__________________________
To the staff of The Highlander Echo,
I wish to congratulate each of you for the professional Website edition of The Highlander Echo. The professional presentation of information on this new Website is obviously the result of many hours of hard work and dedication.
Best of luck with future editions.
Neil Holster, Supervisor of Occupational Education