March 11, 2022
When scrolling through all the options on Netflix of what to watch, it's hard to decide what series could keep one's...
March 1, 2022
Disney  has done it again! On November 24, 2021 the studio released "Encanto'' A musical/ comedy about a family who lives...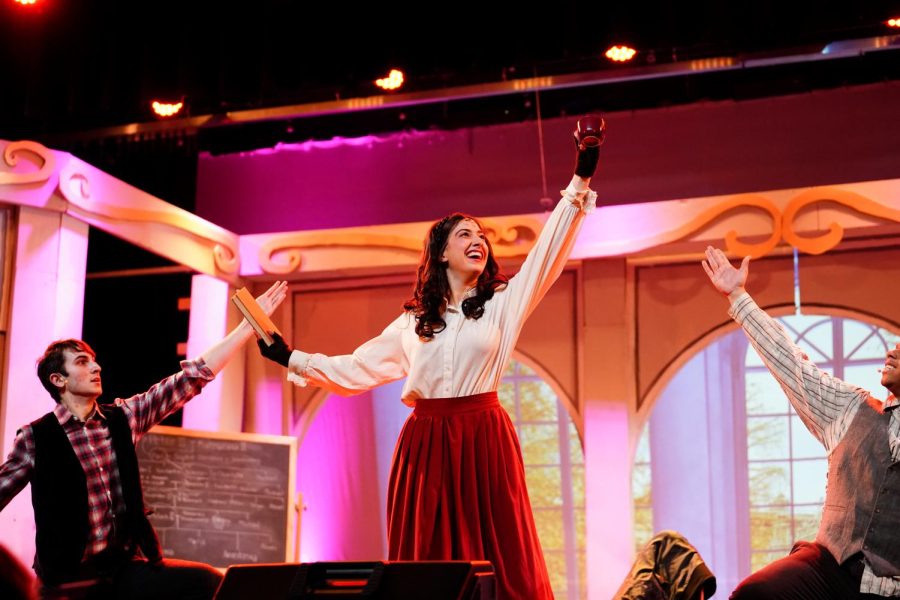 Connor Gargiulo, Co-Editor-in-Chief
February 14, 2022
Earlier this year, West Milford embarked on a new theatre endeavor with a full length fall play. Though merely experimental, "Lend Me A Tenor" was a success. Now, headed by theater...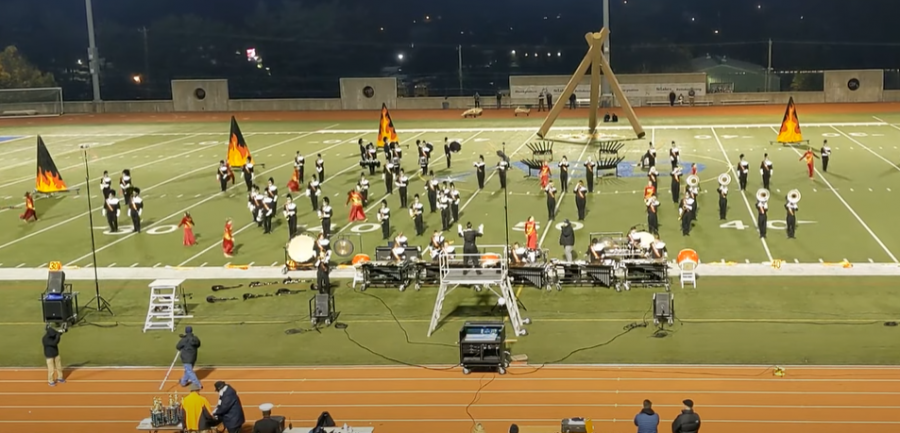 Connor Gargiulo, Co-Editor-in-Chief
November 10, 2021
West Milford's Marching Band program is one of the school's most popular and prolific that is offered here, producing a number of dedicated and talented musicians who go on to pursue...
How to be different this Halloween
October 29, 2021
As fall comes back around, one thing many people look forward to is Halloween, a widely loved holiday where you...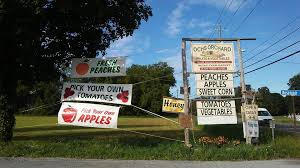 Places To Go Near West Milford
October 14, 2021
Now that many covid-related restrictions have been lifted, people are jumping to leave their houses. Luckily, there are many...
May 18, 2021
Chip (or crackers or veggies) and dip parties are all the rage right now. Everyone seems to be having them; whether...
Madison Sondermeyer, Op-Ed
April 7, 2022
    The wrestling season started off a little rough between COVID and the many injuries that caused the players to drop like flies at one point. However, that didn't stop the team from pushing...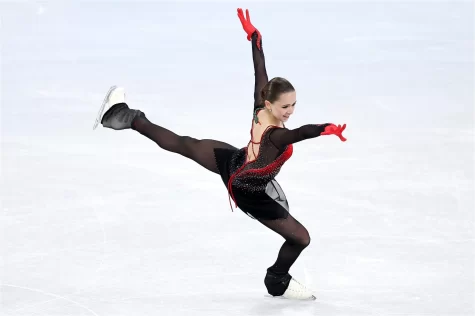 The drama heats up the ice in this years winter Olympics
April 6, 2022
The 2022 Beijing Winter Olympics came to a close on Sunday, February 20, 2022 after an exciting two plus weeks...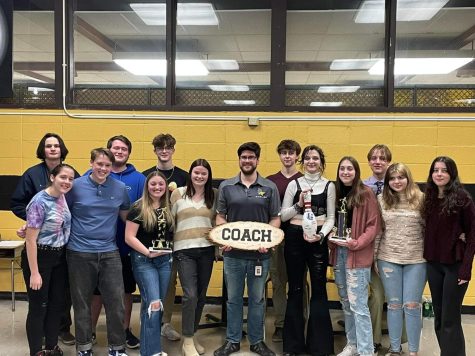 March 11, 2022
The bowling team had high hopes and expectations for the season even after losing two main bowlers last year in RJ Utter...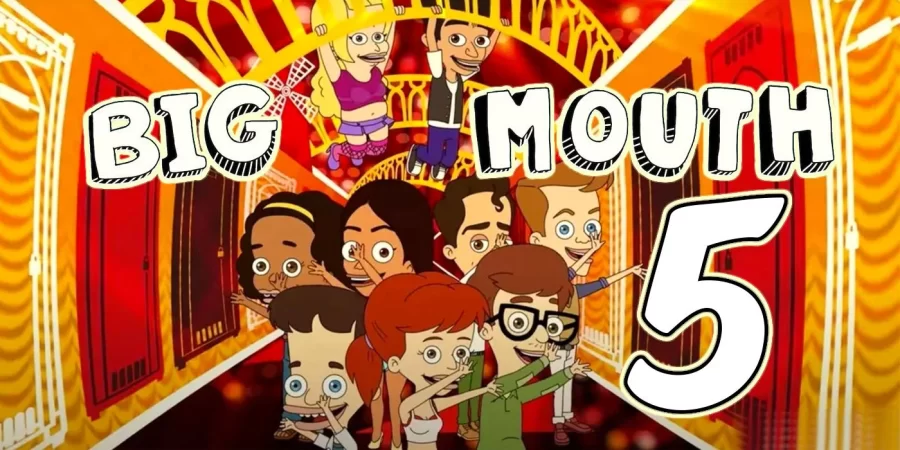 Madison Sondermeyer, Op-Ed
March 11, 2022
When scrolling through all the options on Netflix of what to watch, it's hard to decide what series could keep one's attention. Which could you just have in the background without missing too much of the story?...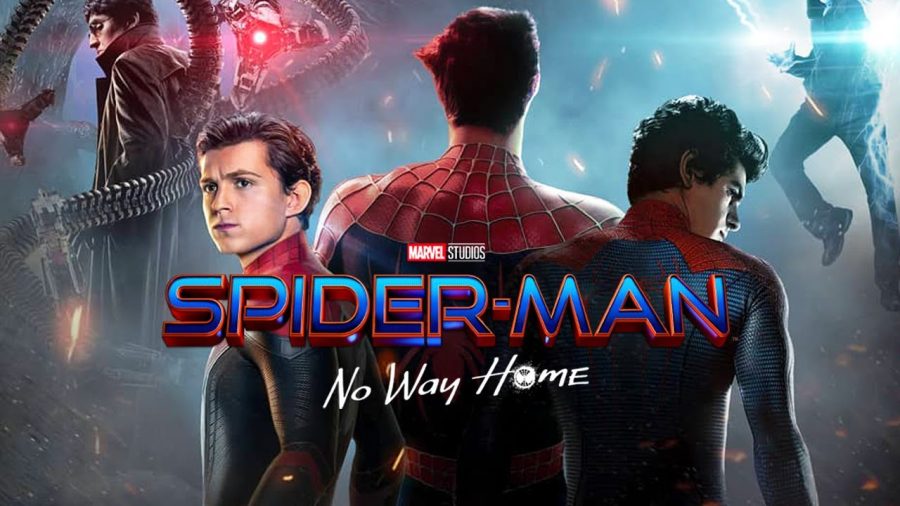 Madison Sondermeyer, Op-Ed
February 24, 2022
**** ALERT THERE WILL BE SPOILERS IN THIS ARTICLE***   "Spider-Man: No Way Home" was released December 17th, 2021 amidst so many questions, it was hard to tell what was true and what wasn't. Was the movie...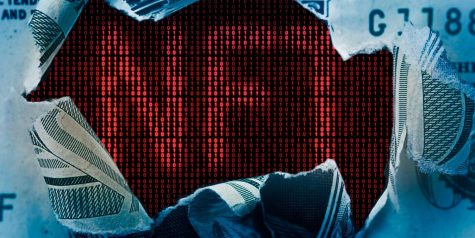 NFTs contribute to the death of art
January 31, 2022
The trend of fully virtual currency has been on the rise since the creation of "Bitcoin" twelve years ago. While nearly...
Why do only male sports have cheerleaders?
November 12, 2021
What is something that male sports have in high school that the girls don't? Cheerleaders!! In West Milford High School,...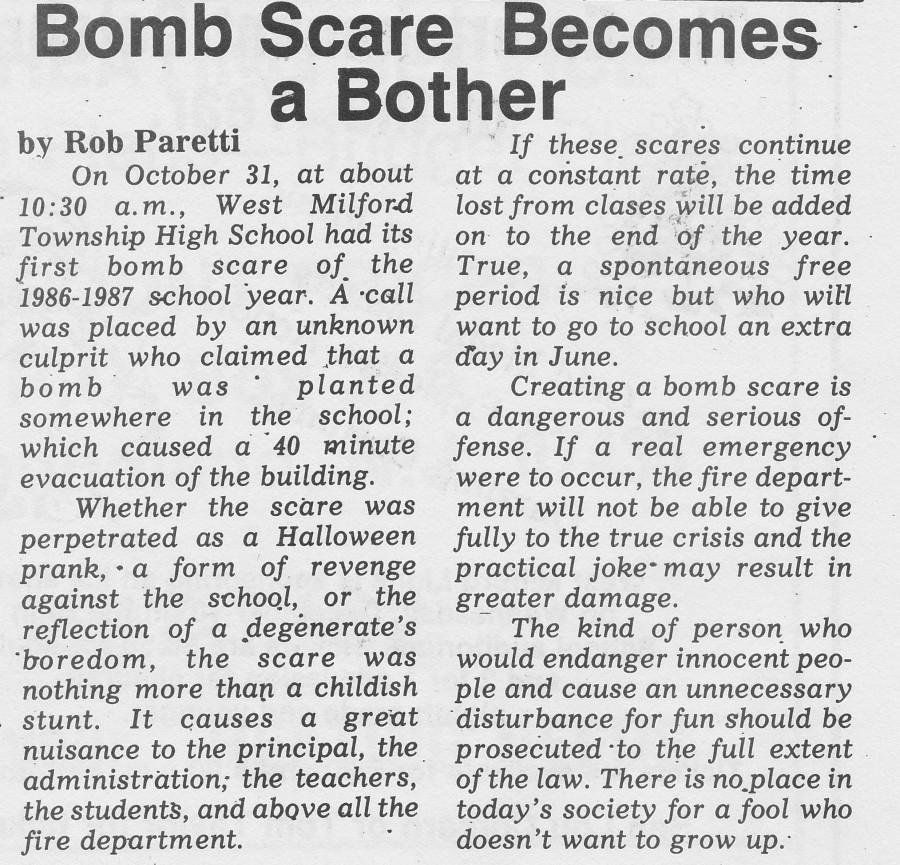 Ellie Gargiulo and Tara Meany, Editor-in-Chief and News Editor
November 3, 2015
At approximately 8:45 am on Friday October 2nd, school officials found a bomb threat scrawled onto the wall of the boys bathroom. The teachers rushed to alert the students,...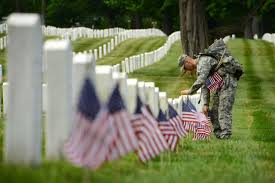 June 15, 2015
May 2, 2011--Operations Forces killed Osama bin Laden. May 5th - Cinco de Mayo. May 5, 1865 - Decoration Day began in the U.S. with the decorating of soldiers' graves...
Sorry, there are no polls available at the moment.
Attn. students, the yearbook club wants you as a member, any student interested in layout, design, photography, and writing, should attend out meetings! _______________________________________________ Do you like writing? Would you like to have your work on the front page of a newspaper? If so, our journalism club may be for you! Contact Mrs.Petrosillo in room 119 if you're interested! ______________________________________________ National Honor Society Tutoring Sessions in room 119 Need help in a class? Sign up anytime in room 119 for a tutoring session.
Fantastic work on this issue! Very impressive, Highland Echo Staff!
Ms. West
_______________________________
Perhaps a Pulitzer is in order! Highlanders write!
Mr. Gorski
___________________________
In response to "Where in West Milford High School is this?"
Submitted on 2013/10/31 at 2:22 PM
it is on the highlander chorus or highlander band sign
Jillian Dittimer
________
Submitted on 2013/10/31 at 8:28 AM
Outside my room! Band/Choral honors board. Enjoyed the site and all articles, great job!
Mr. Gramata
___________________________
Awesome, awesome job! The articles are very interesting (I especially liked the one on Clinton Rd!) and it is obvious that all of the writers did their research. Excellent job - keep up the good work!
Mrs. Pry
___________________________
To my Journalism Class,
I am beyond proud of all of you!!!!!!
Our first issue is GREAT!!!
Love, Mrs. Petrosillo
__________________________
To the staff of The Highlander Echo,
I wish to congratulate each of you for the professional Website edition of The Highlander Echo. The professional presentation of information on this new Website is obviously the result of many hours of hard work and dedication.
Best of luck with future editions.
Neil Holster, Supervisor of Occupational Education