Kalleen Rose Ozanic, Editor-In-Chief
June 10, 2019
"Avengers: Endgame" was one of the most anticipated movies of the year, evidenced by the remains of shattered box office records it has left in its wake: highest global...
"Shazam" shocks audiences everywhere
June 10, 2019
"SHAZAM!" was one of the biggest question mark movies going into 2019. Many people felt that the movie was going to be...
Avengers,End This Movie Franchise Already.
March 29, 2019
Dread it, run from it, sequels still arrive. After the success of Marvel's "Avengers Infinity War", it was only time...
June 10, 2019
turn around pictures
Delaney Brown, Academic
June 10, 2019
Wellness is being in good health mentally, physically, socially and emotionally. According to the Student Health and Counseling Services of University of California Davis, wellness...
Did Nostradamus predict the future?
June 10, 2019
It was December 14th, 1503, in Saint-Remy-de-Provence, France, and a man named Michel de Nostredame, currently known as Nostradamus,...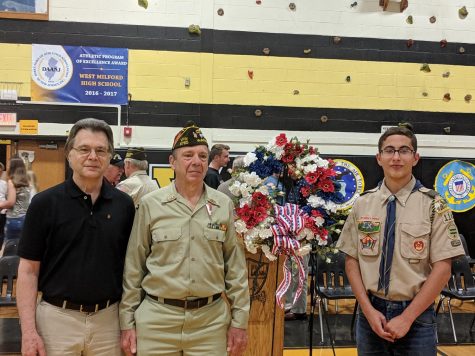 Paying respect on War and Remembrance Day
June 10, 2019
This past May 24, the West Milford High School welcomed local veterans for the annual 'War and Remembrance' day ceremony....
March 11, 2019
Olivia Dell'Olio, Opinion Editor
December 18, 2018
After eating hundreds of calories worth of turkey and mashed potatoes during Thanksgiving dinner this year, thousands of Americans left the cozy ambience of post-dinner lounging in exchange for the hectic drama...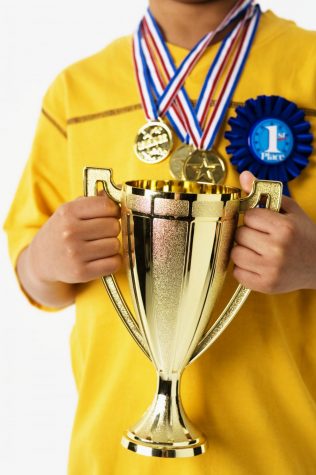 Joseph Heisler, Features Editor
November 21, 2018
The score was 8-7, the 8th grade wrestling championships. Both wrestlers had worked their tails off all season. On a last second takedown, the kid who was losing scored a two! He won the championship! They are...
Nike fails in corporate activism
November 20, 2018
After being launched into the international spotlight two years ago due to his initial decision to kneel during "The Star-Spangled...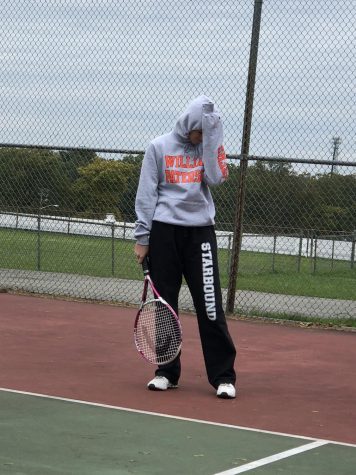 High school athletes overworked
November 20, 2018
Sports are enjoyed by high school students across the country, but sometimes they have a negative impact on students. According...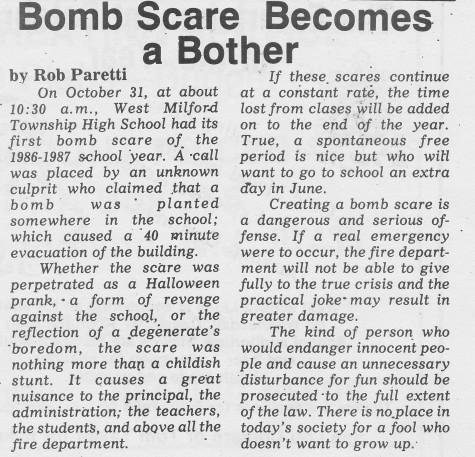 Alex Gargiulo and Tara Meany, Editor-in-Chief and News Editor
November 3, 2015
At approximately 8:45 am on Friday October 2nd, school officials found a bomb threat scrawled onto the wall of the boys bathroom. The teachers rushed to alert the students,...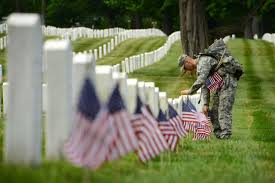 June 15, 2015
May 2, 2011--Operations Forces killed Osama bin Laden. May 5th - Cinco de Mayo. May 5, 1865 - Decoration Day began in the U.S. with the decorating of soldiers' graves...
Loading ...
ANNOUNCEMENTS
Attn. students, the yearbook club wants you as a member, any student interested in layout, design, photography, and writing, should attend out meetings! _______________________________________________ Do you like writing? Would you like to have your work on the front page of a newspaper? If so, our journalism club may be for you! Contact Mrs.Petrosillo in room 119 if you're interested! ______________________________________________ National Honor Society Tutoring Sessions in room 119 Need help in a class? Sign up anytime in room 119 for a tutoring session.
COMMENTS:
Fantastic work on this issue! Very impressive, Highland Echo Staff!
Ms. West
_______________________________
Perhaps a Pulitzer is in order! Highlanders write!
Mr. Gorski
___________________________
In response to "Where in West Milford High School is this?"
Submitted on 2013/10/31 at 2:22 PM
it is on the highlander chorus or highlander band sign
Jillian Dittimer
________
Submitted on 2013/10/31 at 8:28 AM
Outside my room! Band/Choral honors board. Enjoyed the site and all articles, great job!
Mr. Gramata
___________________________
Awesome, awesome job! The articles are very interesting (I especially liked the one on Clinton Rd!) and it is obvious that all of the writers did their research. Excellent job - keep up the good work!
Mrs. Pry
___________________________
To my Journalism Class,
I am beyond proud of all of you!!!!!!
Our first issue is GREAT!!!
Love, Mrs. Petrosillo
__________________________
To the staff of The Highlander Echo,
I wish to congratulate each of you for the professional Website edition of The Highlander Echo. The professional presentation of information on this new Website is obviously the result of many hours of hard work and dedication.
Best of luck with future editions.
Neil Holster, Supervisor of Occupational Education