Open Mic Night a success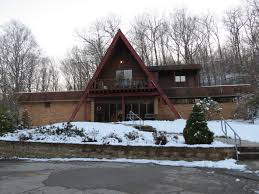 Alcatar, Staff Writer
April 22, 2015
Hang on for a minute...we're trying to find some more stories you might like.
Though the audience was small, the environment was cozy and comfortable.  In our school's first venture in several years to bring back the Open Mic Night experience,  students and teachers alike gathered at the Teen Center Coffee House on Westbrook Road Thursday, April 16, to share in their love of performance, music, and poetry.   Refreshments were served, the coffee (of course!) was steaming, and emotions were flowing as students shared original works or performed selected pieces.  Brothers Eddie and Nick started off the evening with Eddie sharing several poems and Nick singing a piece from "The Last Unicorn," a fantasy movie from the 1980s. The English department's very own Ms. Laura DeSena recited three original pieces inspired by stories her grandmother had told her and memories they shared.  Nicholas Quince-Gorman not only read original poetry pieces, he also performed a rap with lyrics and music he composed himself, a talent Nick will be pursuing in college.  Mia Healy performed a selected dramatic piece and Hannah VanAlystne read original poetry as well as op-ed pieces she composed herself.  Mrs. Petrosillo shared one of her favorite poems, "What Teachers Make" by Taylor Mali, and one of our parents, Eddie and Nick's mom, even recited one of her original poems.
While the evening was successful, we are still hoping to have more students involved and would love to have more playing guitar or singing, comedy acts, more original poetry or recitation of others' poems.  The teachers responsible for planning the event, Mrs. Petrosillo, Mrs. Giroux, and Ms. Guenter definitely plan to run more Open Mic Nights next year, one in the fall to coincide with our now annual Poetry Out Loud competition, and one in the spring that will be more of a talent showcase for a variety of interests. We need volunteers from audio to assist in setting up speakers and a microphone and also would love to have a student be the emcee instead of a teacher.  If you would like to be involved with running this event next year, please see one of the English teachers listed above!