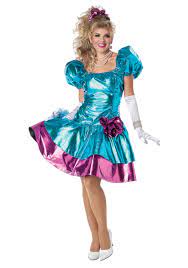 For as long as every student can remember, prom is an important night. From big poofy dresses to the fanciest tuxedos, kids have been waiting their entire high school careers for this night. In fact, it is only months away for seniors. With everyone starting to pick out their outfits, let's take a look back in time to all of the trendiest styles of the day, and end with a discussion of the trending styles now.
Not only was the makeup and bright workout equipment a significant part of the 80s, but so were cheesy prom movies. "Pretty in Pink" and "Sixteen Candles" do not shy away from showing you the flashy styles of prom night. Back then, big puffy sleeves and shoulder pads were all the rage. Put that together with even bigger hair and bright eyeshadow, and you have a highschool prom in the 80s!
Skipping ahead to the early 2000s, things may have calmed down a little bit. Instead of big poofy dresses, this era started the bright colors and rhinestones. No two dresses looked the same. There were mint green two pieces, Cinderella blue corset tops, beaded belts on a magenta dress, and so much more. Along with these dresses came the more natural makeup looks. A light eyeshadow to match your dress and a perfectly placed messy bun was extremely popular. 
If you want some inspiration for this year's prom, you have come to the right place. This year's trends consist of a variety of different styles. Most dresses are slim fitting floor length dresses. A variation of colors and designs that range from nude shades to florals. Popular dress companies such as House of CB and Sherri Hill thrive during this time of year as people are lining up to get their hands on the newest releases. People typically wear high heels with their dresses, but some definitely do not shy away from sneakers. In addition to new dress styles, you will see almost everybody with their hair down and curled. A typical change for a new decade. 
For every student planning on attending their prom, I hope you have a wonderful time and dress to impress!