Students welcome West Milford to the Renaissance in "Something Rotten!"
The West Milford Theatre Arts Department has done it again — on Thursday, March 9th, a cast of thirty-three students performed their latest spring musical, Wayne and Karey Kirkpatrick's 2015 period comedy, "Something Rotten!". In the early evening, a crowd grew in the auditorium lobby, decorated Ren Faire-style, to watch the show. Hours later, as the audience filed out with playbills in hand, rave reviews began to populate social media.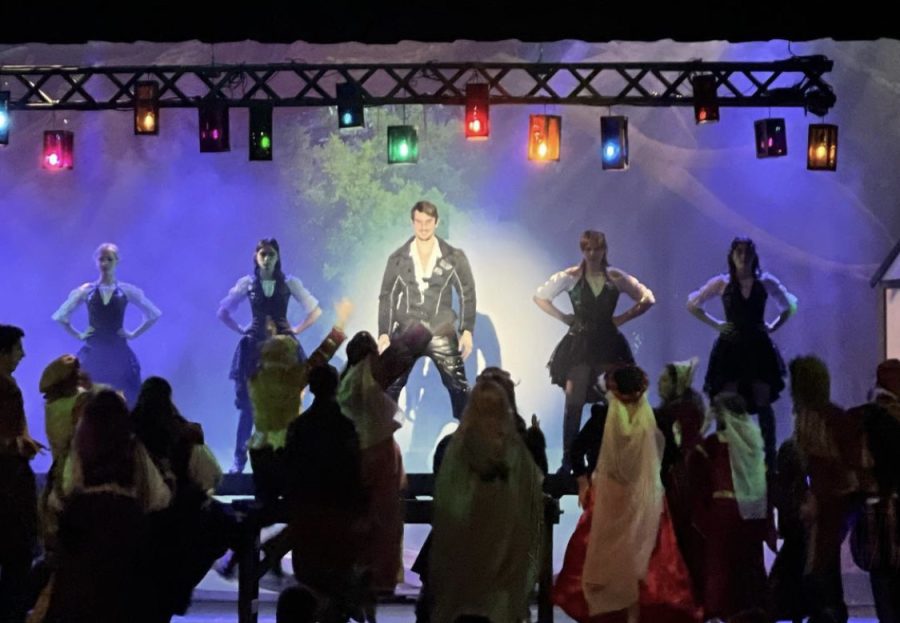 The show, which is set in Renaissance-era London, follows two unsuccessful playwrights, Nick Bottom (Jack Reilly) and his younger brother Nigel (Jacob Janis). Living in the shadow of William Shakespeare (Jason Pritchett), who in the Kirkpatricks' interpretation is akin to an 80's rockstar, the brothers are struggling to write a hit. At his wits' end, Nick resorts to asking for the help of a questionable soothsayer, Nostradamus (Emma Polglaze), who looks into the future and sees the next big thing in theatre–"A musical!". As the Bottom brothers set out to write the world's first ever musical, chaos ensues as a result of one of Nostradamus' many flawed visions. Intertwined throughout are hilarious subplots of a hard Puritan leader (Wyatt Becker) and his secretly poetic daughter, Portia (Gillian Rasp), a struggling troupe of dimwitted actors, and tap dancing eggs. The show is truly written for theatre and Shakespeare enthusiasts and haters alike; fans will notice that each and every scene is jam-packed with theatrical references, and critics will appreciate the hilarious self-awareness of the ridiculous nature of musicals and all their predictable tropes.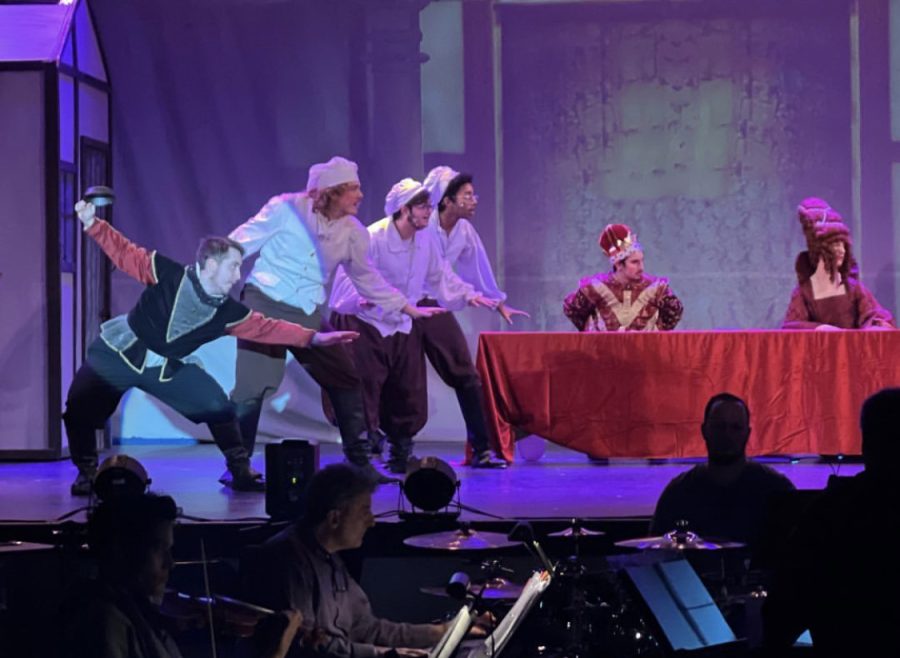 Thirteen seniors are involved with the production this year. Jack Reilly and Jason Pritchett are Nick Bottom and Shakespeare respectively, Emma Polglaze plays the wacky soothsayer Nostradamus (or rather, his slightly less impressive nephew), Gianna Hardison is Shylock the Jew, theatre's first producer, Connor Gargiulo is the Minstrel and Peter Quince, James Clark is Tom Snout. Ryleigh Orr is part of Shakespeare's entourage, and Alyssa Babitz and Nadia Felipe are featured ensemble members. The show's stage manager is Amanda Dellagicoma. Ciara Nuesi, Maxine Kunz, and Julia Dan are part of stage crew.
"Something Rotten!" will run for three more performances; Friday, March 10th, and Saturday, March 11th, both at 7:00 PM, and close on Sunday, March 12th at a 2:00 PM matinee. Though the music and visuals may be rather whimsical, the show is rated PG-13 and features themes which are not suitable for children, such as suggestive language, humor, and imagery. Tickets can be purchased online at wmtps.seatyourself.biz, or at the door upon arrival.