What to Expect From the 2020 Olympics and Beyond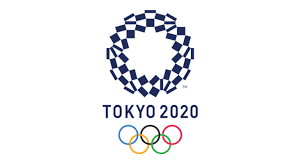 JD Jones, Arts & Entertainment
May 20, 2021
The 2020 Olympics, which were going to be held in Tokyo, Japan, was yet another highly anticipated event many were looking forward to seeing. With the summer set of games coming every four years, it's a spectacle and competition that every country looks to do well in. Unfortunately, as with the rest of 2020, COVID-19 had other plans, putting the various sport contests that are displayed on a world stage on hold. However, with the pandemic slowly starting to fade and precautions being taken, the games will debut this year! The games are still dubbed "the 2020 Olympics", but will commence on July 23. They will also feature many new changes to the competition, both in adding new events as well as pushing for social equality. 
The new events being added to the Tokyo games include skateboarding, surfing, karate, and sport climbing. The first three are rather self-explanatory, while sport climbing is separated into three different categories. The first is bouldering, where the walls are 10-20 ft. high and the athletes must free climb with no ropes are harnesses (don't worry, there's a mat at the bottom), the second is lead climbing, which involves walls that are 40-50 ft. high with climbers using a rope to clip in as they climb, and the third is speed climbing, which involves an auto-belay at the top of the wall, and if it catches you, you are done with the event. These new events will surely make a splash along with some of the classic events usually found in the summer games. There are also new events lined up for the 2024 Olympics that will be held in Paris! Along with the previously mentioned climbing, surfing, and skateboarding events, the Paris games will include breakdancing as a new event.
The 2020 and 2024 Olympics are also being used to promote social equality. For previous competitions, the male athletes have come in more overwhelming numbers than the female athletes. Now, the Tokyo games and the future Paris games are poised to be the first competitions with equal numbers of male and female athletes! It's a huge step forward for not only the Olympics, but also the international sports world as a whole. The Paris games coordinators are also looking to add more events that cater to young athletes to encourage and further their programs more.
For now though, let's be thankful that after patiently waiting for a year and having to retrain again, that we are finally seeing these athletes take center stage in Tokyo! As mentioned before, they will debut on July 23, and they'll be broadcast on NBC. Make sure you tune in, and go USA!