Field Hockey creates success among a pandemic
All sports at West Milford High School had to cope and adjust to the confines of playing a sport during a global pandemic. The field hockey was not only able to stay safe but also was able to pull off an incredible season. The team has been Passaic County Champions and is known for always being a strong unit. This year the team continued that strength once again under head coach, Krista Provost. 
Provost says she values the health of her team and hopes to leave each player with fun memories of the season.  This year as she went into this season, she had "ONE goal in mind- safety!" Even through the uncertainty,  Provost focused on running engaging practices and team bonding activities.  She strived to embrace the moments while they had them, making "every day as if it might be the last time we [were] together as a team." This mindset allowed the players to not only have fun and grow together but also enabled them to help each other on the field when it comes to teamwork and bouncing back from losses.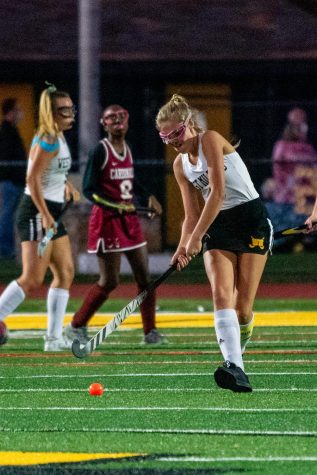 The team suffered two losses from Wayne Valley, one of their top competitors, and losses against Pompton Lakes and Wayne Hills. Regardless, they have secured 11 wins. Provost credits a large amount of the team's success to its seniors and captains. Captains Amanda Gerold (center defender), Amanda Finke (center midfielder), and Darianne Perez (goalie) have helped the team on and off the field. According to Provost, "They worked them [the rest of the team] hard in the offseason and provided guidance every step of the way. From possible meal plan options to drills or a simple friend to talk with, these girls nailed it. And then as far as skill goes ON the field…. Quite impressive!!!" She also mentions senior Riley Lane (low-midfielder), who Provost says is the last player of the "perfect mix".  Once these seniors leave, the future of West Milford Field Hockey will still look bright. Junior Sophia Marotta has helped the team clutch crucial wins by scoring 24 goals and 8 assists in their season, and holds the second-highest scoring record in West Milford.
The team is a mix of players with different strengths and weaknesses, but Finke has shown her versatility on the field as well as off of it, especially with her success at the desk. Finke was honored this year with the title of News12 Scholar-Athlete; the interview will be featured on News12,  (Make sure you click here to give it a watch!)  Gerold had also had a stellar performance in her senior year and is known on the team for boosting a positive mentality. Perez secured an 80% save percentage, between her and Marotta it has been a record-breaking season.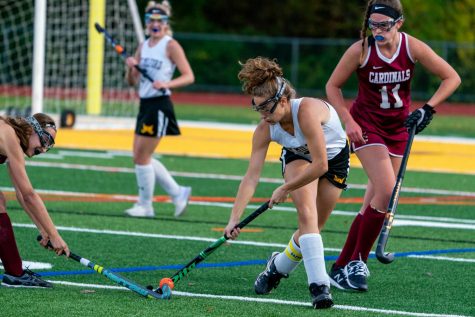 The Highlanders have been seeded second in their state regional group and have a bye through the first round. Their first game in the tournament is in the quarter-finals on November 17. This tournament is huge for the girls and they hope to have a strong postseason like their regular season. These players have been giving it their all for the whole season and have worked hard for their strong record. We wish them luck in the tournament!