Sera Agostinelli: Class of 2020 Salutatorian!
There are many smart and successful students in the halls of West Milford High school, one at the very top being the Class of 2020's salutatorian, Sera Agostinelli. A member of many clubs and a teammate on the girl's soccer team and girl's lacrosse team. Her time at West Milford has been an enjoyable time for her. Her favorite memory was while on the soccer team, the whole team dressed up as Coach Zuban for a practice. That same team Agostinelli was a part of beat Wayne Hills for the first time in years and then won the conference championship. Agostinelli loved the friends and memories she made on the soccer team as well as in the classroom. Her favorite classes were math-related, physics and Calculus BC. These classes are where Agostinelli's passion for math began. She enjoyed being in class with Mrs. Nitkinas and Mr. Rose. These teachers and classes helped inspire her to attend Lehigh University to study Mathematics.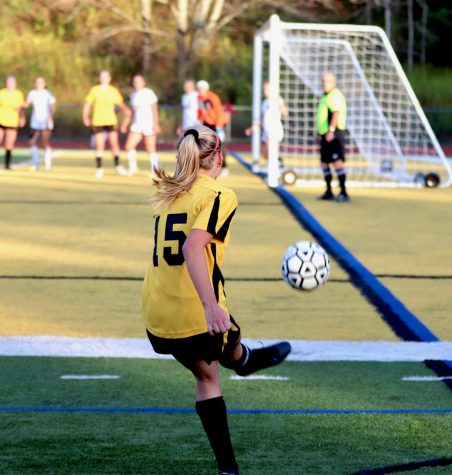 Her status as number 2 in the class wasn't a motivation for her academic achievements. Her drive wasn't born out of beating others, she just wanted to experience the future of her dreams and put in the hard work now. Sera recommends the same for the underclassmen who want to earn a title such as a salutatorian.  It was important to her to always work hard so she could get the results she wanted from her high school experience.
A large part of her experience was playing on the lacrosse team. She made many lifelong connections on that team and those friends and memories are going to be what she will miss most about high school and West Milford. Her friends not only made her high school experience one to remember but they always inspired her to have motivation. She will also be taking the lessons West Milford has taught her, her time in AP classes helped her time manage, and to always keep confidence in herself when she feels knocked down. From the Highland Echo Staff, congratulations Sera and good luck with all future endeavors!