Olympics pushed back one year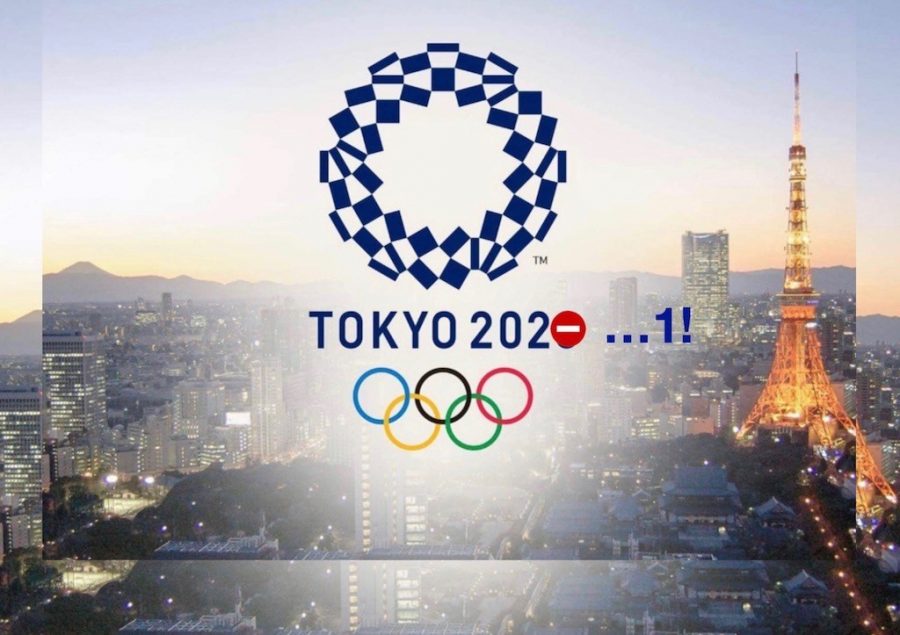 Patrick Babbitt, Sports Editor
May 15, 2020
Every four years, each of the world's top athletes come together in the summer to compete in a variety of sports including track and field, basketball, swimming, gymnastics, and many more events. These are moments for which these athletes are remembered forever, such as Michael Phelps, and his record-breaking gold medals earned in swimming events. Usain Bolt also made history as he was able to become the fastest man ever by breaking the 100 meter dash world record.  The Olympic Games are something the whole world watches, as fans in each country hope their national athletes can win tons of medals. Overall, the summer games are something to which almost everyone looks forward. 
The Olympics were originally scheduled in Tokyo from July 23rd-August 8th, 2020, yet, that will be delayed due to the worldwide outbreak of coronavirus. The Olympics will still be held in Tokyo, but athletes will have to wait for summer 2021 to compete. The events are currently scheduled to  be held on the same days, July 23rd-August 8th, but fans, coaches, and athletes will all have to wait to have their moment to shine. 
Coaches and members of teams competing in all 33 sports unanimously decide that the Olympics should be pushed back one year, as this is simply the correct decision. There was some speculation about having the games in May-June 2021, but given the timing of the seasons of some of these sports, the best decision was to have the games during the summer. As of now, all stakeholders in the programs, which include television, stadiums, and sports franchises, amongst others, are in agreement to have the games next year.
The decision easily made sense, as people travel all over the world, which could cause more and more people to get the virus. Although frustrating to many, it stinks that we have to wait to watch athletes compete, people's lives are more important than sports and people around the world must work together to flatten the curve. As of early May, Coronavirus has caused over 298,000 deaths worldwide.  Coronavirus has become scary, and with more and more people getting it each day, if the Olympics were to happen, then tons of people would be affected by this, and would cause even more deaths than what the world already has. There would also be people wandering the streets of Tokyo, which means Japan would have been filled with tons of cases, which could have potentially caused even more people to die.
It's not as if they cancelled the Olympics. People just need to wait one year to watch athletes compete on the highest stage. However, if this virus is still being widely transmitted even after one year, then I do believe they will cancel, and fans will have to wait until 2024. There is still the Winter Olympics in 2022, and if coronavirus is still going around, to have two Olympics in the same year is unheard of, and will cause tons of problems. 
To postpone the Olympics was the correct move.  Hopefully, other sports, such as the MLB and NBA are going on at that time.  Sports fans have been beyond bored, as this has lasted over two months, and fans don't know what to do. Still, all the same athletes and events and all the fun will be happening at the Olympics, and maybe in one more year, people will be even MORE excited for them to take place.