List of accused keeps growing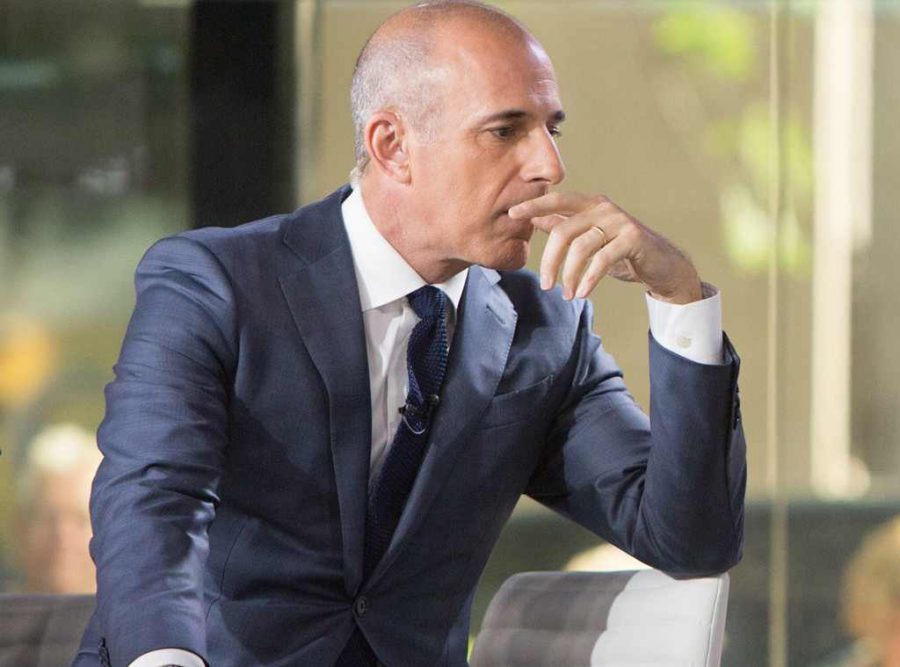 Jimmy Patton, Sports Editor
December 18, 2017
What do Bill Cosby, Harvey Weinstein, Matt Lauer, Charlie Rose, Kevin Spacey, Roy Moore, Al Franken, President Trump, and even former President, George H.W. Bush have in common? It seems they are all prominent men who have been accused of rape or sexual harrassment. These are only a handful of accused people, and the list is likely to grow in the future. Every week there seems to be at least one new celebrity or important figure in the United States who has a claim brought against him, sometimes from from multiple women. While some accusations may be more credible than others, the lives and careers of these men remain severely tarnished.
Cosby, a world-renowned comedian and actor, now 80, has been accused by many women of drugging them, raping them, and using his power to his advantage. The imbalance of power is a primary reason why the accusers have remained silent and the perpetrators have gotten away with their actions for so long.
Harvey Weinstein, former Hollywood movie producer, was accused by over fifty women of either sexual misconduct or rape. Some of these women include award winning actresses Gwyneth Paltrow, Angelina Jolie, Mira Sorvino, Lupita Nyong'o and many other people in the entertainment industry.
Roy Moore, politician, recently ran for a position in the Alabama Senate. He was accused of initiating a sexual encounter with then 14-year old Leigh Corfman.Moore has denied all allegations by these women saying they are just false statements meant to derail his campaign. This news ultimately would cost Moore the Senate race, as Doug Jones would prevail in Alabama. The news even stirred comments from President Trump, with him saying he knew Moore would lose. True or false, Moore lost what would have certainly been a victory had the allegations not been made.
Another political figure, Senator Al Franken, has been left no choice but to resign as accusations from as many as six women have recently come to light. In his resignation speech Franken stated he was, "aware that there is some irony in the fact that I am leaving while a man who has bragged on tape about his history of sexual assault sits in the Oval Office, and a man who has repeatedly preyed on young girls campaigns for the Senate with the full support of his party" (nytimes.com).
Actor Anthony Rapp recently accused actor Kevin Spacey of sexual harrassment. After the initial accusation, as many as twenty other men have stepped forward claiming that Spacey made sexual advances on them or tried to rape them when they were younger. Spacey has since sincerely apologized, has attempted to clear up these claims, and has entered a counseling treatment program to address the issue.
Charlie Rose, a former CBS news anchor was accused a few weeks ago of a number of incidents of sexual misconduct and harassment in the workplace, specifically walking around naked in the presence of the accusers. The now 75-year-old Rose's career is essentially ruined by this blemish on his record.
The most recent in this wave of claims is against NBC's "Today Show" host, Matt Lauer. Lauer has been fired from the company after serving over twenty years as its prime figure. Savannah Guthrie broke the news live on air, visibly shaken by the news of her co-workers actions.
Lauer apparently had relations with numerous women in his time with NBC, bought sex toys for co-workers, and used his fame and power to gain advantage, and more. Allegedly Lauer installed a button under his desk that could lock the door to his office, keeping women captive, thereby allowing Lauer to do whatever he pleased without being disturbed.
These disturbing stories have encouraged and emboldened women, enabling them to feel safe coming out with their stories under the label #MeToo. So far 1.7 million women have used the hashtag. The "Silence Breakers" were even selected as the "TIME's" Person of the Year.