Chill out with hot winter activities
Sara Kandis and Madison Augustyn
December 19, 2017
Hang on for a minute...we're trying to find some more stories you might like.
Winter break is a great time to catch up on rest and many sleep the day away. However, there are lots of options if you are someone who doesn't like to waste a day in bed. Whether you enjoy break due to not having school, spending time with family or going on vacation, break is only what you make of it. Consider the
following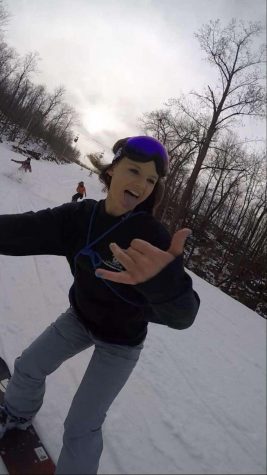 have a productive, fun winter break you will remember.
A fun place to go during the winter time is New York City. It is recommended to go to Rockafeller Center to explore the tree lighting and to visit the ice skating rink. The rink is open to the public and adult admission ranges from $25-32 depending on the day of the week and skate rentals are an additional $12, if needed.
If the city is too far, local Mountain Creek Resort, the largest ski resort in the area, has skiing, snow tubing and snowboarding fun for everyone during the winter time. These activities can be fun for you, your friends, and the whole family! Another activity at Mountain Creek is the terrain park, which allows skiers and snowboarders to freestyle/ride at all different skill levels. There are ramps, jumps, and the slopes for people to enjoy. The options are endless for you to express yourself. To go skiing or snowboarding at Mountain Creek you will need a season pass. These are rather pricey, coming in at a whopping $449. Although this seems like a lot, you do get a lot of benefits to this pass, such as free entrance to the water park during the summer, free snow tubing, free lessons, and more. If you added up the amount of a daily pass, it is well worth it.
Christmas lights shows are another great way to spend quality time with your family. Most lights shows are on display all through December and there are some great ones not too far from West Milford. Skylands Stadium in Augusta, NJ is one of many places currently having its annual lights show. The admission price varies per day Mond
llowing ideas to
ay-Thursday is $17 per day and Friday through Sunday is $20 per car. There is a fire pit to roast marshmallows as well as free admission to the Christmas village, where you can take photos with Santa, have hot food and beverages, play carnival games, do arts and crafts, go shopping, and more. Parking is also provided free of charge.
December 3 brought the beginning of Christmas on the Mountain's annual lights display. The display features over fourteen thousand lights and one mile of extension cords. There is no cost, which is handy, and if you tune your car radio to channel 98.1, it will sync your radio music to the lights display. The lights show is seven days a week from 5pm to 10pm Monday through Thursday and until 10:30pm on Friday through Sunday. The show is in Tuxedo, NY and you can check their website for directions at: christmasonthemountainny.com.
Something out of the the ordinary that you can do to get into the Christmas spirit is to head down to Camden, NJ and visit Scuba Santa at Adventure Aquarium. In December, Adventure Aquarium has the world's tallest underwater Christmas tree on exhibit. In addition to the tree, you'll be able to watch Scuba Santa. Everyday there is an elf story time, where an elf tells the tale behind Scuba Santa. The cost is the admittance price to the Aquarium which is $25.95 per adult, $18.95 per child, and children under 2 years are free.