Dive into the school musical
Taylor Quinn, Bucky's Backyard Editor
December 18, 2017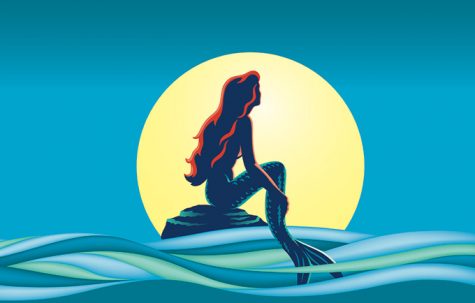 Unless you've been living under the sea, you already know that this year's spring play is "The Little Mermaid," the musical-adaptation of the classic animated film that came out in 1989. "The Little Mermaid" first appeared on Broadway on January 10, 2008 and was performed until August 30, 2009. During its run on Broadway, the play was performed an astounding 685 times. Now, the well-renowned movie-turned-musical is coming to the WMHS stage!
The lead cast is shell-shockingly stacked with senior talent this year, with Lindsay Renna playing the all-too-lovable Ariel, and Hatten Mullins bringing Prince Eric to life. They are both seniors, and each had a lead role in last years' play, "How to Succeed in Business Without Really Trying." If their performances last year are any indication, they will do swimmingly as the lead roles of "The Little Mermaid" this spring. Everyone's favorite Disney villain Ursula will be played by Audrey Leibig.
There will also be an amazing supporting cast in this year's play, which gives opportunity to several talented underclassmen to show off their stuff. To start off this barrage of fresh talent, sophomore Megan Rampolla will be playing Ariel's adorable fish friend, Flounder. She was in the ensemble last year and will make a great addition to the main cast. Sebastian will be played by freshman Ryan Munoz-Muller and the quirky seagull Scuttle is going to be played by Sean Rampolla, also a freshman.
With this amazingly talented group of students putting on the show, "The Little Mermaid" is bound to be part of your world!