Spooktacular is scarily successful!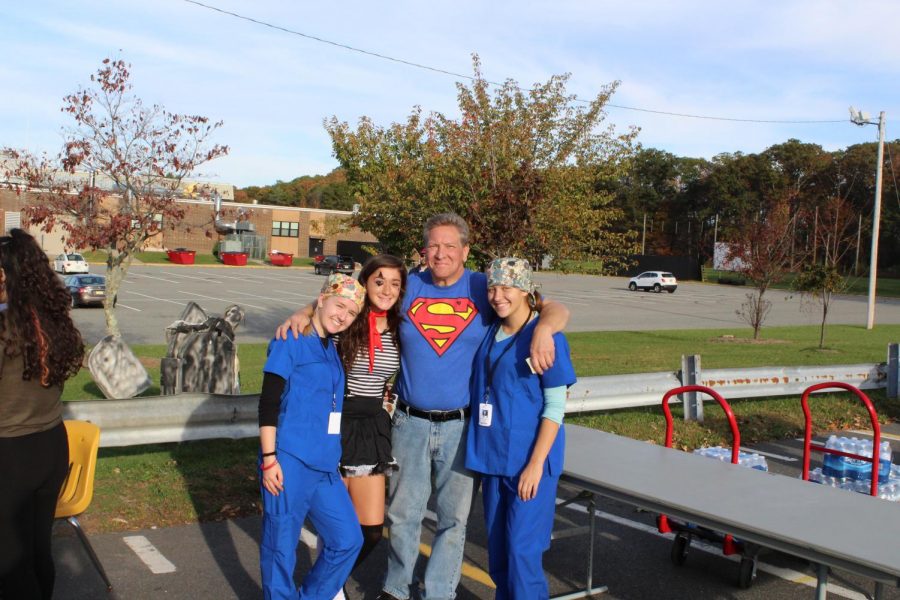 Taylor Quinn, Bucky's Backyard Editor
November 13, 2017
Creepy ghouls, scary ghosts, goblins and trolls filled the high school parking lot.  They ran around screaming.  They darted to and fro, filling their trick or treat bags with candy from the eerily decorated car trunks in the senior parking lot, and everyone loved it.
This year marked the First Annual West Milford Spooktacular located at the high school.  The town wide Trunk or Treat, which took place on Saturday October 28, was a massive success.  Many clubs, sports, and other student organizations showed off their Halloween "spirits" by decorating a creepy trunk for the event.      This "spooktacular" event was a fundraiser  to support hurricane relief efforts.  It was a cooperative effort of both the West Milford High School Student Council in coordination the Macopin School's Student Council. The administration for both schools and student council clubs, many town and school organizations, and Mr. Gerold especially, all deserve a round of applause for this phenomenal event. These numerous  groups showcased their "undying" support not only for our schools, but also for our community.   The event was open to the entire town, and boy, did they enjoy it! Students  in grades K-12 were admitted to the event for $8 each, while parents and preschoolers were let in free of charge.
The Spooktacular consisted of a Trunk or Treat in the Senior Lot from 4-7 pm, followed by other activities.  There were nearly 40 trunks representing various organizations.  Some were from local businesses, others were student organizations, others were Halloween loving parents.  Many first respondents came and decked out their vehicles, as well including a police car, with some unruly prisoners, a firetruck, and an ambulance with an injured teddy bear, but don't worry, they fixed him right up! During the day there was other entertainment like a DJ and face painting, as well as food and drinks, including ice cream, pie, pizza, candy, and other festive treats.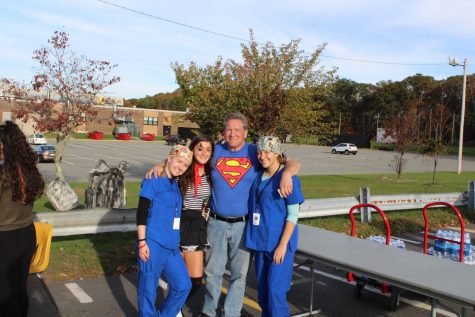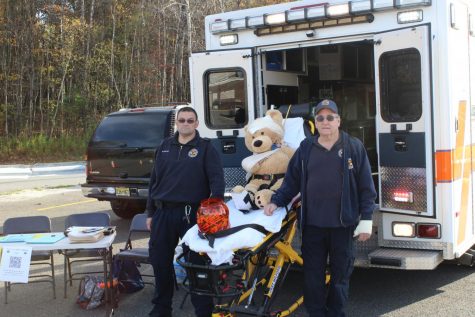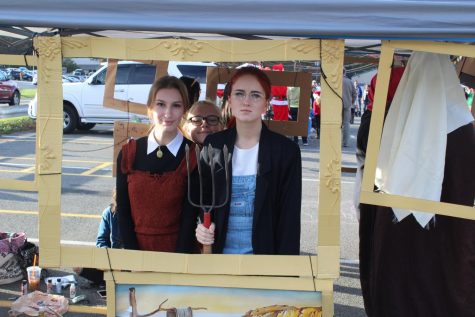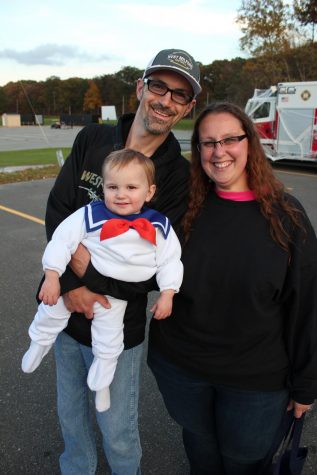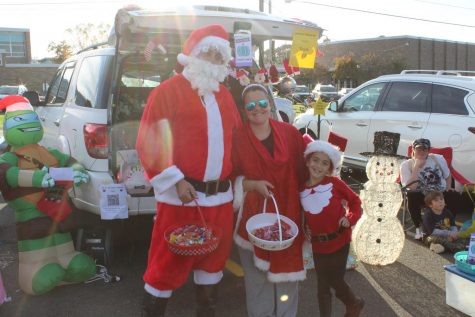 First place winners were the Molans for Maple Road PTO, second place went to the National Art Honor Society, and third was awarded to the pipe and drum corps.  Following the Trunk or Treat, visitors could "beheaded" to the Haunted Halls portion of the event at Macopin Middle School from 5pm-8pm.  Macopin teachers, staff, and students led the living through the nightmarish rooms at Macopin Middle School.  The story of a very bad day at school came to light with a librarian telling the tale of a mysterious troll, a mad scientist whose potion has gone awry, and a math teacher whose lessons simply fall upon "dead" ears.  Some students emerged laughing, while others were brought to tears.    Maybe next year the teachers will take a "break" and go easier on their victims, or visitors, as the case may be.
To wrap up the spooky fun, a Halloween movie was played in the teachers parking lot starting at nightfall.  The show, "Monsters, Inc." was a massive hit, especially with the younger audiences. People were all cozy wrapped in their blankets, while Mr. Gerold came around with coffee and hot cider to help warm them to their bones.
The event was a great opportunity for the community to come together to support those in need, and they absolutely did.  The Spooktacular raised $4,000 for Hurricane Relief.  It proved to be a bonding event for the students, staff, parents, and other members of the community.  Surely the event will grow to even scarier proportions next year given its tremendous success.  Job well done to all those involved and Happy Halloween! Scare you next time!