Highlander pride at Homecoming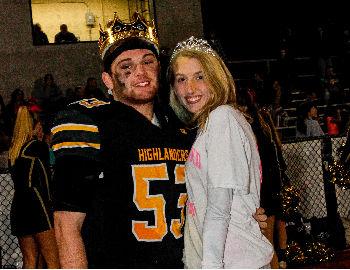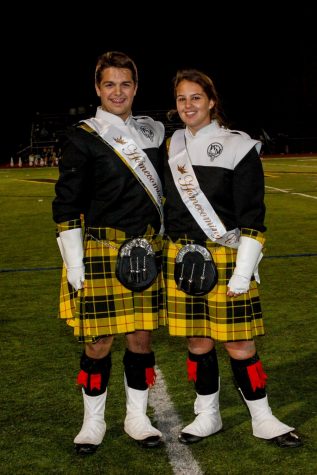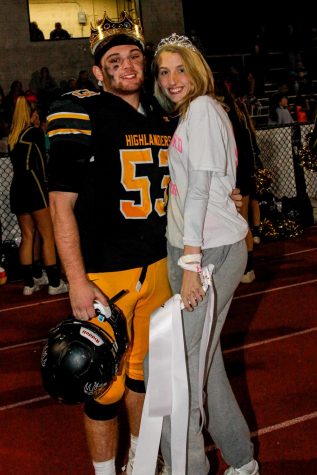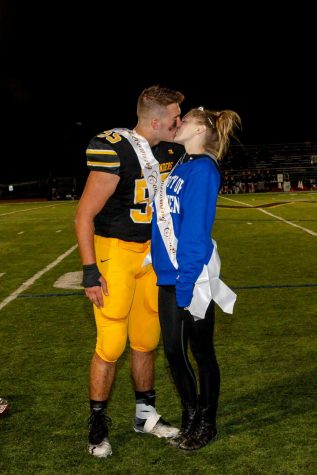 The crisp fall evening of October 20 saw a defeat for the Highlanders at the hands of Wayne Valley at our annual homecoming game. While the team was unable to score a touchdown, there were a few standout plays from that evening. Tristan Bakalian had several nice runs, AJ Bakunas stopped Wayne Valley as they ran offense up the middle of the field, and Kevin Schaeffer stopped all outside runs Wayne Valley attempted.
The stands were roaring as The Herd was out in full force and the 8th graders were visiting from the Macopin Band.
The halftime show from band and color guard was exciting and entertaining.
While it was an unfortunate loss for the Highlanders, students, faculty, and staff, the community still had fun.
In an effort to revive a more traditional homecoming evening, Student Council arranged for the homecoming court to be chauffeured onto the field by Mr. Trentacosta in his speedy little golf cart.
Starting with Duke and Duchess titles, Evan Lemay and Raquel Mea, both pipers in the band, were awarded their banners. Football player A.J. Bakunas and his girlfriend Carly Love were declared the Prince and Princess of Homecoming. Finally, Anthony Derin and Tara Maupai were named Homecoming King and Queen, receiving their crowns amid cheers and applause from the crowd.
Next year, plans for a revitalized formal or semi-formal homecoming dance are in the works. The Student Council is always looking for fresh ideas and helping sets of hands, so get involved and make our next homecoming even better!