Show love all year, not just on Valentine's Day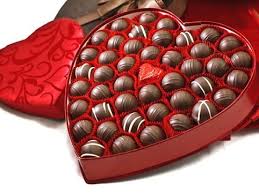 Hang on for a minute...we're trying to find some more stories you might like.
Valentine's Day is a national holiday celebrated to show your loved ones how much you care about them, often with flowers, chocolates, and jewelry. Although this is lovely to receive, one should not limit themselves to expressing their love on one holiday. Instead, one should make an appoint to show their appreciation every day.
When it comes down to it, Valentine's Day suggests that love is based on a certain occasion. An occasion where people are obligated to purchase gifts and prove their love. This idea is very wrong. If someone does not buy their significant other flowers, or chocolates, even, on February 14th — that does not indicate a loss or lack of love.  
There are many other ways of expressing your gratitude other than just buying gifts. Communication is the first step to reminding someone of your appreciation. Simply asking someone how their day was or remembering briefly mentioned information will highlight your affection.
Instead of taking the extra initiative only on February 14, you should make the effort to implement caring gestures into your everyday routine. Valentine's Day doesn't have to strictly encourage gift-giving as a way of expressing love. But instead, it can be like any regular day where you show your love through both your words and actions.