"How to Succeed in Business Without Really Trying" coming soon!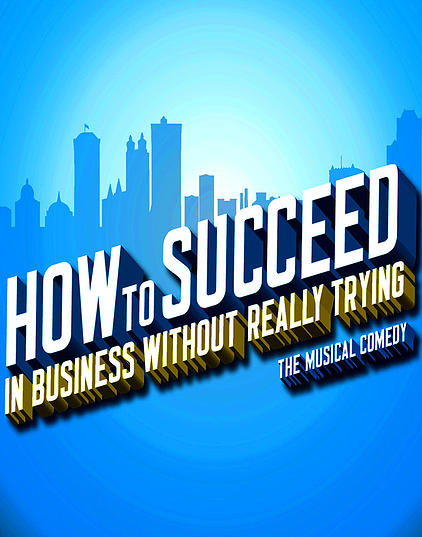 Eliana Gargiulo, Editor-in-Chief
February 10, 2017
Hang on for a minute...we're trying to find some more stories you might like.
! The West Milford High School Theatre Club's next production is well underway, and it's shaping up to be another hit. This time around, the musical is "How to Succeed in Business Without Really Trying".
"How to Succeed" is a satirical 1961 play, with original music by Frank Loesser (known for "Baby It's Cold Outside"). The story catalogues the rise of J. Pierrepont Finch from Window Washer to Chairman of the Board of a major company, with the help of a book (the titular "How to Succeed in Business Without Really Trying"). The original production was lauded for its cynical edge, wit, and consistently adult viewpoint, and swept a whopping seven Tony categories in 1962.
"The Highland Echo" got the scoop on "How to Succeed" from senior actor Hana Salvacion. Hana told us "'How to Succeed' is a different sort of play than what the school has produced the last few years." When asked for parting thoughts about the seniors' last performance with the High School, Hana simply told us that "It's gonna be good."
Jack McGraw stars as Bratt, Morgan Brown is Smitty, Liam Zupp is Bud Frump, Corrie Down is Miss Jones, Craig Todd is Mr. Twimble, Megan Fantuzzi is Scrub woman 1, and Alissa Goldman is Scrub woman 2. Hana Salvacion is featured as Miss Krumholtz, Jake Weyant is Toynbee, Noah Rodums is Gatch, Corey Otte is Jenkins, Bailey Stewart is Miss Tackaberry, Gabriella Crocco is Miss Davis, and C.J. Sansone is J.B. Biggley.
The musical opens on March 9, and runs through March 11, with March 12 set aside as a potential rescheduling date in case of snow. Come out and see it!