Failing New Year's resolutions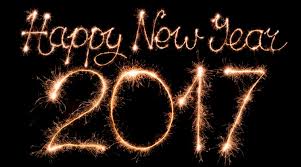 Hang on for a minute...we're trying to find some more stories you might like.
Many people believe that because it is the start of the new year, they will be able to change their old ways in efforts to finally better themselves and acquire long term goals. But, do people really think that on January 1 they will become a more improved version of themselves than the day before, on December 31? Most people do in fact have themselves convinced of this, but results show that most people never follow through with their goals and remain unmotivated.
A wide variety of people commonly set goals for themselves such as to exercise more, to lose weight, and to eat healthier. A lot of times these goals require a complete lifestyle change which they are unaware of. If you have been eating poorly it is not impossible to change your habits but it is a hard transition. This "transition" is a commonly overlooked factor when trying to obtain new year's resolutions. Some may expect to completely change their diet within one day — that day being the infamous January 1 full of high expectations.
What people lack to realize is that these changes require a portion of time to become routinely. For one thing, you must clean your pantry of any junk food prior to January 1, or else you are bound to fall back into your normal habits. Goals such as these, and any goals in general, require an individual to undertake a process in order to achieve. Many people, especially of this generation, want immediate results and don't want to work for things. Because of this, their New Years Eve goals suffer and will reappear on their list the following year. Going along with this, one cannot lose weight overnight for that is incredibly unhealthy. People noticeably lose their motivation when they don't see results quick enough. This leads them to give up and resort to their old habits.
Overall, people are fully capable of obtaining their desires, but they need to maintain their motivation during hard times. It may take awhile to achieve, but it will be worth it when you do.