Editorial: The holidays aren't happy for everyone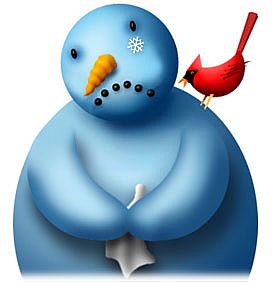 Hang on for a minute...we're trying to find some more stories you might like.
The Happiest Time of the Year isn't a particularly happy time for everyone. Sadness is mixed in with the first snows, and blown in, tumbling along with heavy winter winds. It hides within the branches of Christmas trees, and lingers in the light cast by the star on top. Depression lives in present boxes, it poses with mannequins at storefronts, and it stands idly in the corner of family gatherings. Happiness may be the reason for the season, but for many, a dark shadow hangs over every festivity, and the contrast can be startling.
Christmas sadness might not be all that difficult to understand, though. The holidays are a time for family, and a time for remembrance. While many of us our distracted by Santa's sleigh bells, others are left longing for lost loved ones, and reflecting on good times long since past. The holiday season is a reminder of tradition, and tradition is a reminder of childhood and simpler times gone. Maybe people are feeling the pain of a recent breakup or the sting of being alone for all the holiday events and parties. Some people are dealing with relatives being overseas in the military and missing them too much to be happy right now. Others are experiencing financial troubles that impact the holidays. It is hard to buy gifts when you don't have enough money to pay your bills or provide for your family. Still even more people are not going home at night to the brightly lit tree, but are rather traveling to the sterile hospital to visit a sick relative, or perhaps even holding that person's hand as they slip away into the winter stillness of the world beyond. The first holiday after the passing of a loved one is invariably marked by their absence– memories of crowding close around the fireplace grow colder, and seem further away. In a way, this sort of sadness really is a part of the season.
This isn't a message to bring you down, but rather one to remind everyone to be kind to one another. You never know the struggles that lie beneath the surface of someone else's smile. So this holiday season, as you consider the way other people feel, push yourself to do something meaningful and kind. Donate to a local charity, invite the person who is going to be alone for the holidays to come celebrate with your family, or simply remind someone that you are willing to lend an ear or a helping hand. It is the greatest gift you can give yourself. Happy holidays and see you in 2017.