Track makes championships!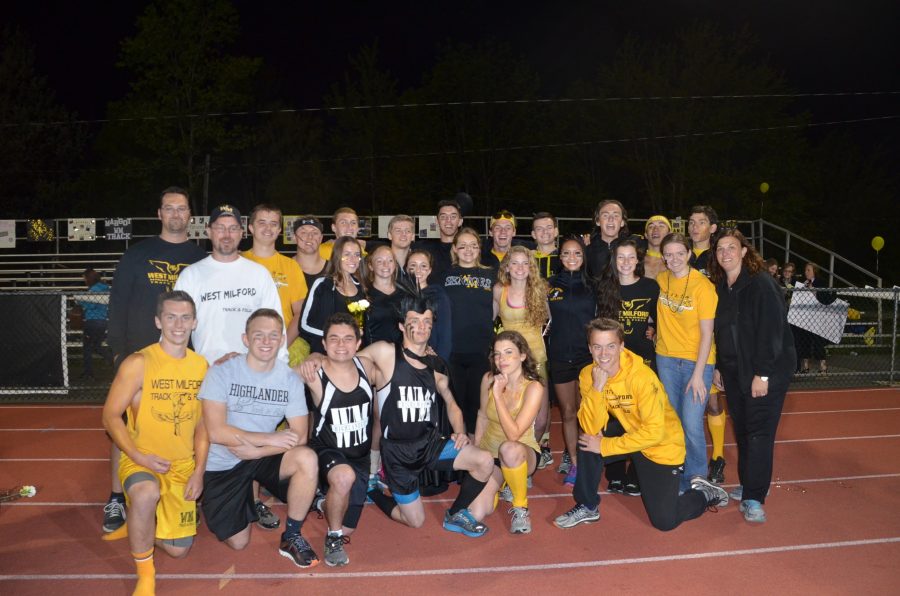 Kalleen Rose Ozanic, Staff Writer
June 7, 2016
Sometimes screams of "Go! Go! Go faster!" are all you can hear. Sometimes the screams are so loud all you feel is your teammates' support. Of course, I speak of the West Milford Track and Field team. We're all heart. Some may say that track and field isn't as much of a team sport, but I care to disagree.
Track and field embodies the skills one must build in order to support themselves as well as their team. Just as people need to work together in a business setting based on their areas of expertise, track team members build individual skills that manifest greatness as in competitions. Such a manifestation accumulates points for the team and can lead to a win. See? A highly dependent sport.
Perhaps you prefer to see someone sail over the hurdles or leap and soar in jumps; maybe sprinting or throwing or long distance is your forte, but no matter what, the entire track team comes together at the end of a meet based on what each person brought to the table. Though no two events are identical, the goals we all set and the challenges we face are.
In track and field, we take on a ton of challenging events, including shot put, high jumps, pole vault, long jumps, triple jumps, discus, and javelin throwing. There are also many running events such as the 100, 200, 400, 800, 1600, 3200, 4×400, 100 hurdles (110 hurdles for boys), 400 hurdles and at sectionals the 4 x100 relay and 4×800 relay. At the state sectionals, our track team managed a phenomenal performance. Students who placed were Kalleen Rose Ozanic with 2nd place in long jump at 17.1 feet and 4th in high jump at 5 feet, Dylan Porcaro with 5th in high jump at 5 feet 10 inches, Matthew Johnson with 3rd in triple jump with 42.5 feet, the 4×800 team of Madeline Pluta, Eric McCarthy, Gillian Graham, and Rachael Royer, who placed 6th, and Brianna Babcock who placed 5th in shot put. Thanks to their outstanding individual and team performances, the Track Team is moving on to State Group Championships.
It just goes to show how far working together as a team can get you! Good luck, Highlanders!