Donald Trump Dominates Polls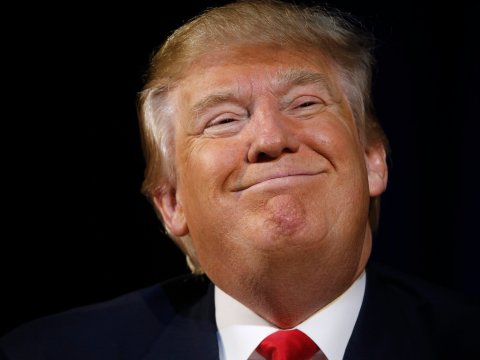 At first, we all thought Donald Trump running for president was nothing but a joke in the year 2014 when he announced he was running for president. Two years later and he is the leading Republican in our primary election over Ted Cruz and John Kasich. So far in the primaries, Trump has been undefeated and has been winning by a landslide. He has so far not won all of the delegates needed to win the election, but he is coming very close. What Trump needs is to win two key states, California and Indiana. Then Trump will end up as our Republican nominee against our Democratic nominee, which will most likely be Hillary Clinton, and possibly end up as our next president.
At this point in the political race, there is no stopping Trump from becoming the Republican nominee once he wins the last 2 key states. Although as of April 29th, protesters in California violently crowded the streets after Trump's rally.
But who will run with Trump as his vice president? Some people speculate that either Ted Cruz or previous nominee Dr. Ben Carson as the most likely choices for Trump's running mate.
But honestly, who knows? For now we just have to wait and see Trump's next move and the upcoming elections in the remaining states.