Tacos from Warwick make me jump for joy. You would too if you had some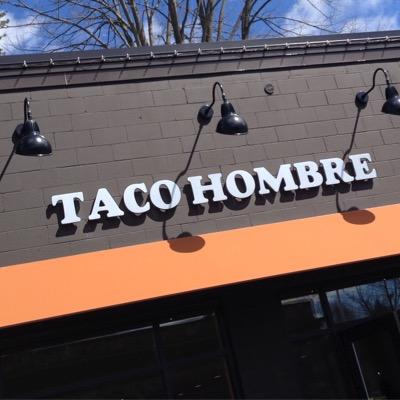 Hang on for a minute...we're trying to find some more stories you might like.
For those of you up on the mountain, I got a good one for ya. Being as you are all so close to New York. Set up in the sweet town of Warwick, NY, is Taco Hombre, and seems to follow the "watch us as we make it" model. It is easy to see that there is influence taken from Moe's as well, as their menu's are rather similar and are easy to see when you walk in.  However, they do have some other choices that are frozen and re-fried. When you walk in you will notice that you can visibly see the kitchen in the back, and that the inside is rather small. To the right is a mini-bar stool set up, and to the left is a set of tables in the shape of an L. The service is decent, they more closely focus on one thing at a time. The music is fantastic if you like Alternative Rock and whatnot, as they probably play something right from Pandora. The food isn't too bad either, but nothing special. One of my gripes is that some of the items are not correctly listed. An example is the Quesadilla's, as they are infact more expensive than shown. The other gripe is that if they run out of the meat you want, they'll ask if you want a substitute, though i'm sure they'll make a new serving dish if you ask. All-in-all, it's a small business with decent Mexican food. If you're around the area and want something quick and relatively inexpensive, than this is the place for you.