Celebrities: What happened to them?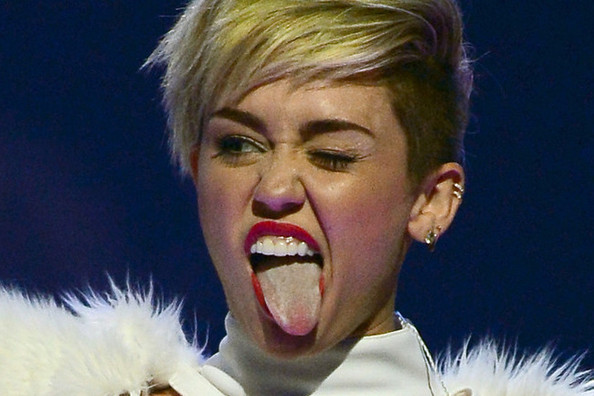 Kalleen Rose Ozanic, Staff Writer
December 21, 2015
Amanda Bynes: Once the popular teenage host of "The Amanda Show", Amanda Bynes has disappeared from the public eye, save for her dyed hair and drug use. Though she may not be noticed now, this writer recommends Bynes' popular 2006 movie, "She's The Man".
Hilary Duff: This one used to be a staple on Disney TV! The star of "Lizzie McGuire", "The Lizzie McGuire Movie", "A Cinderella Story", "Cadet Kelly", and many more, Hilary Duff was the platinum blonde body image of six-year-olds everywhere. Though she appears in the television series "Younger", she has mostly faded out of the media spotlight.
Jaden Smith: The son of actor Will Smith, Jaden Smith starred in the only two movies I abhor- the modern adaptation of the "Karate Kid" and "After Earth". Many can remember his inspirational quotes on Twitter, such as "'Jaden, Where Can We Expect You to be in Five Years?' Gone'" and "Kanye for President." Perhaps he analyzes the depths of philosophy and self-exploration with the community through Twitter.
Lindsay Lohan: As many may appreciate childhood favorites like "Mean Girls" and "The Parent Trap", I will spare the saltiness and give the facts. Lohan was once a "Teenage Drama Queen" and later an adult flop. Perhaps what really did her in was her post on Twitter: "Why is everyone in SUCH a panic about hurricane (I'm [sic] calling it Sally)…? Stop projecting negativity and pray for peace." At least she was being positive…?
Logan Lerman: Lerman is most notably known as the main character in each of the movie adaptations of "The Perks of Being a Wallflower" and "Percy Jackson: The Lightning Thief". I neglect to include the second cinematic installment as it was seriously deprived of TLC, not to say that Lerman was lacking in any way, though the author thinks he is boyishly cute. Without a doubt, "The Perks of Being a Wallflower" should be on your to-watch list.
Miley Cyrus: Probably the most popular on this list, Miley Cyrus had a good run as a teenager in "Hannah Montana", "The Last Song", and more. Being on TV and the silver screen- dang, she had the best of both worlds! Perhaps she was the "wrecking ball" in her own life. Has anyone ever wondered why all Disney girls go nuts?!
Moises Arias: Moises or Moses? Moises. Known as Rico Suave (literal translation from Spanish: 'delicious soft') in "Hannah Montana", Moises Arias has lost his zest. And although he played a minor role in the cinematic adaptation of "Ender's Game" as Bonzo, we haven't seen much of him. Short as ever (5'1" to be exact), this little kid from Disney is now twenty-one and done.
Robert Pattinson: Robert Pattinson (Is that spelled right? Who cares.) has lost all public appeal. I guess Edward Cullen really does need Bella. His partner is currently FKA Twigs. May they live a long, happy, prosperous vampire life together.
Taylor Lautner: Woof. May this canine finally live down his rep as Sharkboy in "The Adventures of Sharkboy and Lavagirl", or a giant puppy and take part in a real movie. He was last seen in "Tracers", which piggybacked on the parkour revolution (the activity of moving rapidly through an area of obstacles by running, jumping, and climbing) and even his abs don't catch our eyes anymore. Go Team Jacob!
Zack & Cody: Beloved twins, Dylan and Cole Sprouse, where are you? Known for being 'hooligans' on "The Suite Life of Zack & Cody", these twins were last seen in "The Suite Life on Deck", running amok on the high seas. Though, rumor has it Dylan Sprouse was seen hosting at a restaurant in NYC.
Who will be the next to disappear from the limelight and end up on the has-been list?