Welcoming Ms. Wagenti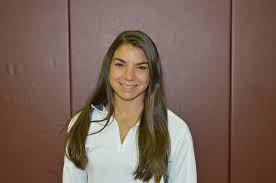 Among the several fresh faces in the school faculty this year, one new staff member is Physical Education teacher Ms. Wagenti, who kindly sat for an interview with "The Highland Echo."
While this is her first year teaching at West Milford High School, she was already very familiar with our town, as she was a high school graduate of nearby Wayne Valley High School. She was eager to take a position here as it was "a positive change to come teach at a large school," and she had previously been teaching for a year at the much smaller Becton Regional High School near Carlstadt and East Rutherford.
Her inspiration to become a teacher stemmed from the Wayne Valley athletic director, who "was as a mentor to me for all of my four years in high school." Being a physical education teacher meant that she would be able to coach the sports in which she had excelled during high school and college. "Being a coach comes with being the job of being a [physical education] teacher, so I get to do both this way," she said. As a high school student at Wayne Valley, she was on the varsity softball team for all four years of high school, and also played soccer. While she worked towards earning her degree at Kean University, she played on the lacrosse team.
Here in West Milford, in addition to teaching physical education during school hours, after the bell rings she is also an assistant volunteer coach for the girls' fall soccer and girls' spring lacrosse teams.
When asked about what her favorite part about being both a teacher and a coach, she happily explained that it was "being able to see kids succeed on the field." The students of West Milford High School look forward to a new year with the charismatic new Ms. Wagenti.