Places To Go Near West Milford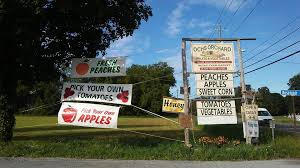 Now that many covid-related restrictions have been lifted, people are jumping to leave their houses. Luckily, there are many places to visit near West Milford. There are many activities for all different types of people, so let's investigate a few options.
For all the movie lovers, the Warwick Drive-In is the perfect spot to sit back in
your cars and watch upcoming movies like "Free Guy", "Copshop", and "Candyman". Nothing is better than some buttered popcorn while watching a movie. Good thing they have a snack shack with many options of candy, food, and drinks. They sell everything from basic treats like popcorn to unique snacks like fried cheese sticks. Hurry over to the drive-in on Friday, Saturday, and Sunday from 7-12 pm to kick back and enjoy the show!
As fall is upon us, apple picking is coming into season. Apple Ridge Orchard is a great place for family and friends to make memories. They are super inclusive and grow trees of all sizes including mini trees for kids to reach. Walk around and pick some of the many varieties of delicious apples. You can pick your own apples and pumpkins during fall. Take a stroll through the pumpkin patches and don't forget to take some family photos!
Along with that autumn activity, at Heaven Hills farm there are many activities for kids and adults. Some activities include pumpkin picking, festivals, and seasonal events. For this upcoming holiday, they will be having trick-or-treat trails. On the trails, you can follow the markers to find treats. The trails are open on October 31 from 12-3. During that, you can also sign up to be in their costume contest. The sign ups are at 12 noon, but the winner is announced at 1. First, second, and third place all receive prizes. This is a great way for friends and family to get treats and show off unique costumes.
For all of the nature lovers, at Wawayanda State Park there are many trails including part of the well-known Appalachian Trail. There are steep mountain trails for more serious hikers as well as less steep for casual ones. Either way, the top of Wawayanda Mountain has beautiful views. This is also a popular place for canoeists, boaters and fishermen.
Whether you go to all or just one, these places will guarantee you the best fall experience. Grab your flannel, your boots and your car keys and get out there to explore!