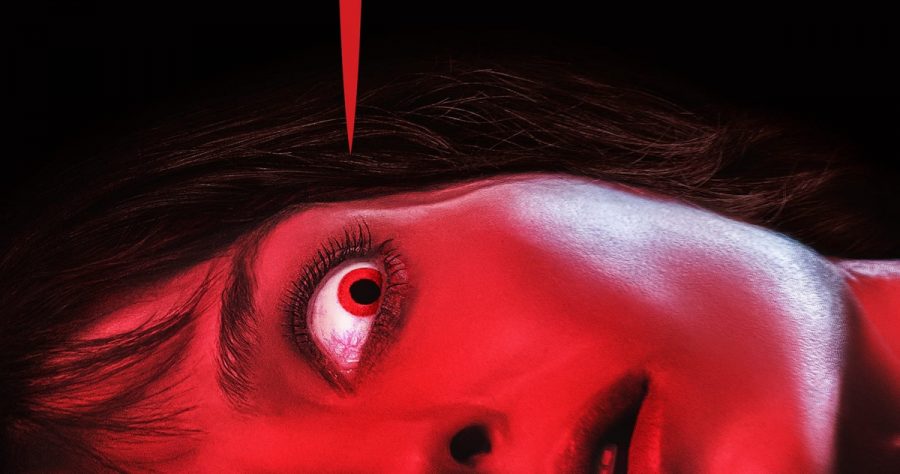 With Halloween just around the corner, many are now in the mood to check out scary movies and TV shows! Cherished classics of the horror genre will definitely be revisited this time of year, but it's also nice to watch new ones every once in a while to change the pace. To try something different, I watched "Malignant", another movie released through HBO Max. It was directed by James Wan, whose directorial debut of "Saw" (2003) changed the horror landscape upon release. Wan is also famous for more recent blockbuster fare such as 2018's "Aquaman", and is currently working on its sequel, which is due to be released next year. "Malignant" centers on a woman named Madison Mitchell (Annabelle Wallis) who is having paralyzing visions of horrific murders, only to learn that they are real and connected to her past. Released on September 10, "Malignant" has grossed $30 million on a $40 million budget. Critics and audiences are split, with some believing it to be brilliant and original, while others believe it is just too confusing and implausible. So, is it worth it to add "Malignant" to your Halloween collection?
Honestly, it depends on your mileage with how Wan delivers the movie. It's hard to talk about "Malignant" because its whole plot is built upon a huge twist that makes the viewer reevaluate the whole journey to get there. I will be as careful as I can to avoid spoilers here, because the twist, to put it mildly, is insane! But first, let's talk about more of the technical aspects. 
The best part of "Malignant" for me was James Wan's direction. Usually at the forefront of directorial innovations, Wan's camerawork adds a lot to the story, which we'll touch on in a bit. For example, a simple chase of a vengeful creature going after Madison is filmed from above, and edited to be one take. It's visceral and fully involving, which is what you want from a horror movie. Or, you could examine the scenes where Madison is paralyzed, and she's transported to the sites where the creature is murdering its targets. The way Wan dissolves Madison's surroundings and transports her to the scenes of the crimes is very unique, and he doesn't shy away from the brutality of it, which is something a lot of modern horror (rated PG-13 or R) shies away from. Finally, there's an action sequence in a police station that is quite possibly one of the most well-put together of the year!
The problem is, that despite the incredible artistry Wan puts into this movie, "Malignant" never really rises above average. Everything else is lackluster compared to the direction that it is hard to recommend fully. The acting is okay, but nothing to write home about. Annabelle Wallis is okay as the lead, and George Young plays investigative cop Kekoa Shaw convincingly, but that's about it in terms of somewhat great performances. The rest are exceedingly average and nothing noteworthy. 
The other problem is that it takes a long time to build to the final twist. The way the screenplay and narrative unfolds for the first two acts makes the whole experience seem like a rather generic story, elevated only by the direction Wan provides. It truly relies on the twists and turns near the end, and that's when the audience starts to become invested, connecting the dots and being interested in the fates of our protagonists. However, if you aren't a patient person, I could see why you might find "Malignant" to be a bit slow and tedious to get through.
If you're looking for a slice of modern horror, I'd suggest "Malignant" only if you have some time to spare. If you appreciate the art of directing and are willing to wait for the twist to kick things into high gear, there's a lot to enjoy. However, I will say there are other horror films, both modern and classic, that have a lot more merit to them; it's best if you see it for yourself.