Basketball team starts a new chapter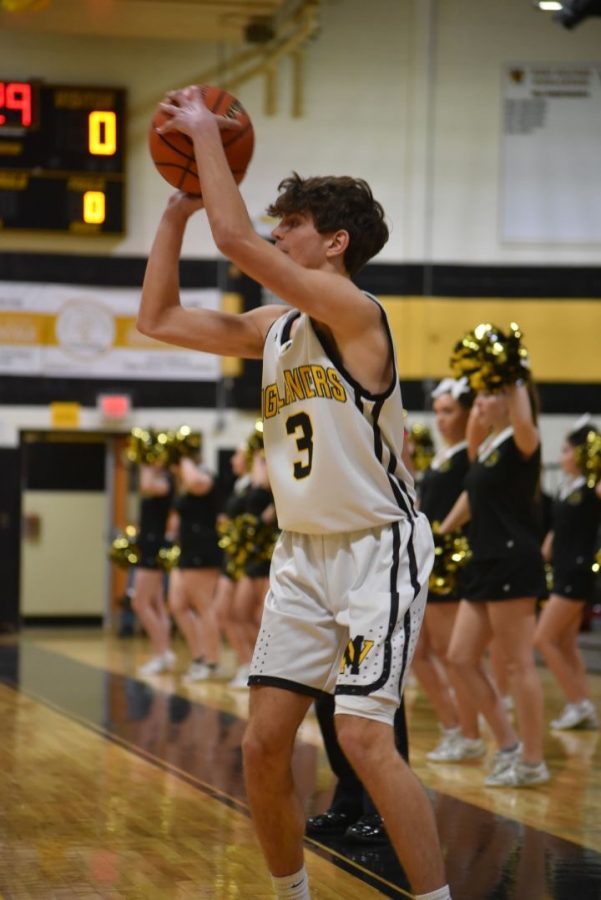 Joe Heisler, Sports editor
March 13, 2020
A new era has begun for the West Milford Boys Basketball team. Long-time head coach John Finke retired at the end of last season, and took over the program is WMHS chemistry teacher and alumni, Tim McClurg.
Despite being a first time head varsity basketball coach, this is not McClurg's first time being a head coach. He also serves as the girl's head golf coach, where he led them to the county title in the inaugural season. McClurg also serves as an assistant football coach at Pompton Lakes High School.
McClurg's coaching staff features Tyler Mauer and Ken Cannali. Mauer is a new addition to the staff, replacing McClurg as JV head coach. McClurg described Maurer as "a high energy guy that knows the game of basketball and has a love for WMHS being that he is a 2012 WM Graduate." Mauer also serves as an assistant football coach for WMHS. Cannali is a carryover from Finke's staff, remaining as the freshman coach.
McClurg is already trying to bring back some of the old-school intensity from when he and Mauer played. McClurg said, "The main change that I am trying to bring back to the program is the physical toughness that was always there when Coach Maurer and myself played. The mentality that we are willing to outwork any opponent and wear them down on our defensive end."
Now, for this year's team. After a 19-8 record last season, this team returns just one varsity starter after graduating eleven seniors. That player is senior captain Kevin DeRaffele, who is a four year varsity player. DeRaffele is a 6'4" small forward with the ability to play all five positions on the floor.
The other captain of this year's team is senior Danny Woodcock. Woodcock has been in the basketball program all four years, and is one of the team's best shooters. The team features two other seniors, Andy Jerez and Josh Kesin-Good. Jerez is a transfer who brings a well balanced game to the team. Kesin-Good is a returner to the basketball program who also brings a good offensive game to the team
To fill out the roster, there are a bunch of younger players coming up from the JV and freshman levels. This includes juniors Luke Milko, Justin Spagnuolo, Nick Federici, Shaan Celik and Derek Shorter, as well as sophomores Dylan Connors and Chris Albar.
With a young team and a highly competitive early season schedule that features North Jersey powers such as Fair Lawn and Wayne Valley, the team got off to a rough start. Their first win came against cross-town rival Lakeland. The team won 52-51 off a buzzer-beater-three by Woodcock. Albar and DeRaffele led the way with 14 and 13 points respectively.
After Lakeland, the team went on to lose the next few games until the play-in game of the Passaic County Basketball Tournament against Pompton Lakes 77-73 in overtime. Leading the way was DeRaffele with 34 points, 13 rebounds and 5 assists to go along with Milko's 16 points and 8 rebounds.
Following the Pompton Lakes game, the Highlanders went onto beat Lakeland for a second time this season by a score of 74-66. DeRaffele led the way with 26 points, 8 rebounds and 5 assists. On the defensive side of the ball, Connors led the way with 4 blocks and 3 steals to go along with 6 points, 8 rebounds and 5 assists.
In the team's loss against Depaul, DeRaffele became just the eighth boys basketball player in school history to eclipse 1,000 career points. He ended the season with 1,074 career points.
The Highlanders, despite not being the season the team had envisioned, have shown improvement both individually and as a team throughout the years to come.