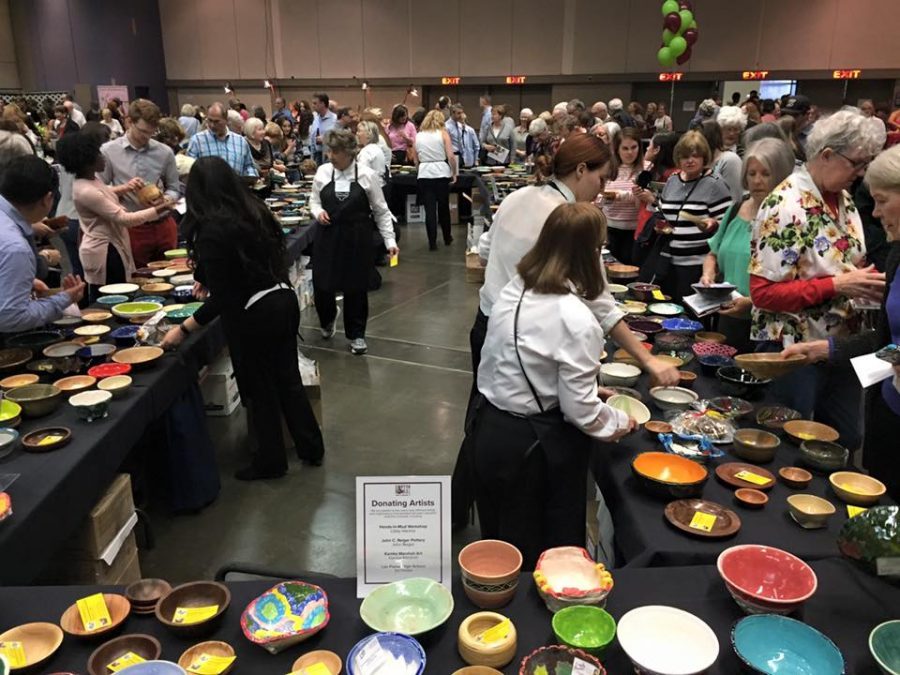 This year's seventh annual Empty Bowls fundraiser was a major success! Empty Bowls is an international event with the goal of ending world hunger. These events are organized locally and the proceeds benefit local food pantries and soup kitchens. In addition to raising money for local organizations, the fundraiser is also held with the purpose of increasing awareness of hunger-related issues and art education.
Empty Bowls was founded by a high school teacher in Michigan and his students to help solve the problem of world hunger. The fundraiser evolved from a class project to a worldwide project to fight hunger. The first official Empty Bowls fundraiser was held in 1991 by the same teacher and group of students. Since then, there have been many Empty Bowls fundraisers hosted internationally.
This event was held at the Macopin Middle School cafeteria on March 12 from 5:00 – 7:30 pm. The tickets cost $15, and the proceeds were donated to a local charity. There was an impressive turn out this year, with nearly 50 people attending. The art and culinary students raised $2455 for food pantries in the surrounding area, making this year's Empty Bowls an astonishing success. The money raised will also contribute to the National Art Honor Society scholarships given to senior members.
The bowls featured at this event were made by WMHS staff and students. Some staff members made bowls after school at the "Bowl-a-Thon," an event hosted by National Art Honor Society where students taught staff members how to throw and glaze bowls. Students in Sculpture, Art 1, Art 2 classes also made bowls in class. Additional bowls were made after school by National Art Honor Society and Art Club students.
Elin Fredander, a foreign exchange student who volunteered at the event, thought that it was a great way to see the community come together for the common good. She also said that the event was "an amazing experience and a huge success." Fredander was grateful for the opportunity to volunteer at Empty Bowls and "[the] reminder of what we, students, can do for the community when we all work together."
All in all, the Empty Bowls fundraiser was another massive success! It proved to be another spectacular evening showcasing the WMHS Art and Culinary programs while coming together to help those in need.