Popping rappers you need to check out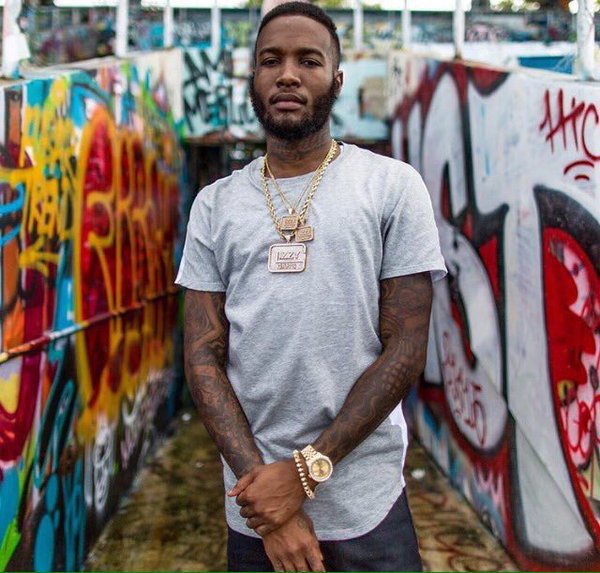 Hang on for a minute...we're trying to find some more stories you might like.
Swipey

Swipey (Douglas Brooks) murdered at the age of 18, was a rapper from the D.C., Maryland, Virginia (DMV) area. He was murdered on August 21, 2016 in Suitland, Maryland during a party he threw at his mother's house. He was shot twice point blank when he stepped outside the house after arguing with a girl that "he used to mess with". He was pronounced dead at the scene. Swipey, at the time was the DMV's most promising and popular local rapper who hadn't seen mainstream attention yet. In his most recent album he had collaborations with artists Lil Durk and Shy Glizzy. He was ready to blow up into the next level of recognition in the rap game. Unfortunately, his murder cut his promising career short. After news spread about his death, fans all over the DMV tweeted about the tragic loss, and made the "#R.I.P.Swipey" one of the most trending topics on Twitter. Even the highly recognized DJ Akademiks commented on the death of Swipey, saying himself that Swipey was a significant artist with potential. After Swipey's death, some of his songs began to become popular like R.I.C.O. freestyle, Bestfriend, and his most recent hit, Intro. He had skill, and displayed that skill in Intro with some clever punchlines that will leave your jaw-dropped. Check him out, you won't be disappointed.
Willthatrapper

Born on September 4, 1996 William Kent, more popularly known as Willtharapper, is another DMV native rapper who had his hit song "Pull up Hop out", took over the late spring and early summer of 2016 as the banger in the DMV area. The song gives a glimpse of the kind of environment Will has lived through. He was from Southeast D.C. but he's been living in Maryland for a while now, which he's has described as even worse than D.C. Many people mess heavy with the song because of its realness and hard beat. The song was played at most high school/college parties and it even got some radio play thanks to the growing popularity of the song among rap fans in the DMV. Currently on Youtube the audio only version has 1.7 million views while the music video version which was released only three months ago has over 500k views. The hot track even caught the attention of DMV's biggest rap artist, Wale, to the point where Wale remixed it and dropped his own bars on the beat. Willtharapper has other hot tracks such as Mula remix, Faneto, Hot boy, and Cut it remix. He has a hard flow and the bars to go with it. Go tune in and hear what the whole DMV was bumpin to.
Simba

Simba, or Shiloh, is another rapper from the DMV, and is among the hottest and youngest right now. At only 17 years old he's already made big gains in his career, as his popularity and reach over the DMV have increased greatly over the second half of 2016 with trending hits like 500 bars pt. 1 and 2 with a combined viewership on youtube of about 1.2 million. His other popular music videos have also been gaining views, such as his No Flockin (Freestyle), Stiff Arm, and Walked in (Remix). He has quite a unique flow that can catch on quick with a mainstream audience under a real solid beat with some clever lyrics, all things he already delivers just hasn't gotten the spotlight to show them off in. Simba currently has a lot of momentum going for him, and he doesn't seem to be slowing it down, with his recently released mixtape, "Freddy Ruga." You should check it out, and start off with the "Simdog" track, to see how sick his flow is. Thousands of people haven't been tuning in for nothing, Simba is a must listen to artist.