Hurricane Matthew claims many lives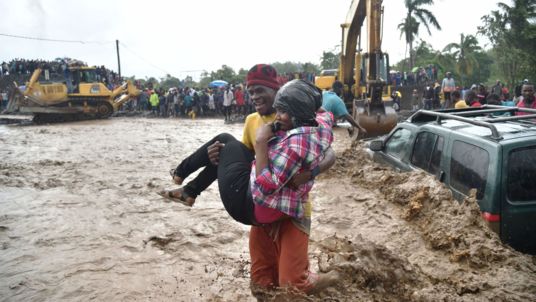 Hang on for a minute...we're trying to find some more stories you might like.
Hurricane Matthew originated from a tropical wave off the African coast in late September. Once Matthew reached the eastern Caribbean, it became identified as a hurricane and quickly escalated, reaching a Category 5 strength with 160 mph winds somewhere between Sept. 30 and Oct. 1 (Weather.com).
Although Hurricane Matthew did not directly affect New Jersey, the hurricane traveled over a span of 3,000 miles, extending toward the Florida coast. The hurricane affected Georgia, Columbia, North Carolina, South Carolina, Cuba, Bahamas, Florida, Venezuela, Haiti, and many other places. In particular, Haiti experienced an immense death toll, surpassing 1,000 people. As for the United States, the death toll is about 44, while economic damages total near six billion dollars.
Due to the storm's brutality, a multitude of universities including Coastal Carolina, University of South Carolina, and University of Florida were ordered to close temporarily. Many students had to put their education on hold and took shelter with family members in order to ensure safety, returning only once the storm came to a calm.
Due to Hurricane Matthew's persistence and intensity, the storm has made devastating history. According to Weather.com, "Matthew's Category 4-plus longevity set a record for the entire month of October anywhere in the Atlantic Basin [and] Hurricane Matthew ended a nine-year streak without an Atlantic Basin Category 5 hurricane." Matthew was identified as the "Longest-Lived Major Hurricane Forming After September 25". It is these facts that make Matthew so impactful.
Numerous states, families, and students were affected by the brutal hurricane, Hurricane Matthew. Lives were lost, education was interrupted, and the economy has been damaged.