New fro-yo place is as cool as a fox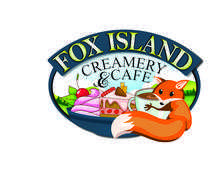 Hang on for a minute...we're trying to find some more stories you might like.
West Milford is a hotspot for local businesses, with more pizzerias, pharmacies, and delis than you can count, but we've always sorely lacked a local ice cream parlor. The Dairy Queen near the recycling center has been in town for a long time, but it's too cramped, and altogether, doesn't feel quite the same as a locally owned business would. Thankfully, this was finally rectified with the opening of Fox Island Creamery along the shore of Greenwood Lake.
Fox Island isn't just an ice cream parlor actually, since they also have a small bakery and a self-serve frozen yogurt bar. The creamery was clean and well decorated – with fox statues and cute drawings all over the walls. Unlike the Dairy Queen, they have a decent number of tables in the back for anyone who wants to stay while they eat. They even have a dock connecting them to Greenwood Lake, so boaters can stop by and get something cold to eat.
The service is fast and the food is good — it's not something you can't get anywhere else, but the comfortable atmosphere and surprisingly large number of options definitely sold it to me. I've only been a few times so far, but I can say confidently that I'll be coming back, and by the looks of it, so is everyone else who gave Fox Island a shot. It's always packed, and seems destined to become a new hangout spot in town.