The finest of West Milford's Class of 2015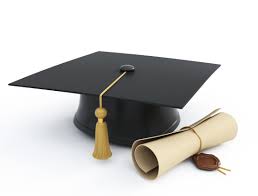 Tanner Yuhas-Tanman-17-Our Class of 2015 Valedictorian!
He is known for being humble, athletic, and intelligent.
Tanner is not only our valedictorian, he is also the Track Captain, the Mu Alpha Theta President, and received the Bill Zoster Award for football. Over his time at WMHS Tanner was in football, winter and spring track, and Interact Club.
His favorite memory is Penn Relays with the track team and his favorite teacher is Mr. Wagner.
Tanner plans to attend Rutgers University Honors College at New Brunswick majoring in Biology.
"Thank you to all those people who helped me on my way.  I'm glad for the experience and maybe we'll meet again."
Noah Provenzano—18
Known for his personality and academics, especially in the NHS. Many know him for his skill and achievements on the lacrosse and football fields.
Favorite memory is beating Lakeland in football because it restored a rivalry and was awesome celebrating with the team.
Mr. Andrulli at Macopin is his favorite teacher.
He is going to major in Business and play football at Sacred Heart.
"Class of 2015—it's been a great ride. Good luck to everybody in the future."
Mike Russo -18
Known for being the EMT and volunteering on the First Aid Squad and EMT.
Favorite memories are the pep rallies and Highlander Day.
Favorite teachers are Mrs. Scully and Mr. Beattie
He is going to be a paramedic after graduation.
"Good luck! I will miss you all terribly!"
Gabriella Catania-18
Known for being captain of spring track, for her grades, and also played field hockey and winter track and field.
Favorite memories are all the field hockey pasta parties.
Gabriella's avorite teacher is Ms. Alison.
Plans to attend Johnson and Wales University to become a nutritionist.
Nicolette D'Angelo-18—our Salutatorian 2015!
Known for being involved in too many things including: Model United Nations, Student Council, Spring Musical, Concert Choir, Highland Jazz Choir, NHS, Mu Alpha Theta, Spanish Honor Society, Relay for Life, Student Representative for Board of Education, Teen Coffee House, took 8 AP and 13 Honors classes, National Merit Commended Scholar, Scholastic Gold Key Award for Poetry, Senior Scholar for the English Department, and Class of 2015 Salutatorian.
Favorite memory is when Senior Choice Awards finally happened!
Favorite teachers are Ms. Mock, Mr. Matlosz, Mr. Nitkinas, and Ms. DeSena.
Plans to study International Affairs and Public Policy at Princeton University.
"Thank you to my teachers, friends, and family for putting up with my craziness and supporting me in everything I pursue. Seniors: wherever life takes you in the fall, I hope it's all you've ever dreamed."
Arianna McGuiness—Ari—17
Ari is known for being a nice person and for being a nice person and being happy.
Her involvements in school include the National Art Honor Society, PALS, captain of the Gymnastics team, Art Club, boy's lacrosse stats girl, yearbook, and being part of the preschool program here.
Her favorite memories are of the rec assemblies and pep rallies. She also enjoyed having great teachers and friends.
Her favorite teachers were Mrs. Gallaugher and Ms. Schwartz.
Ari is going to Caldwell University to become an elementary school teacher.
"Always smile."
Coral Koenig-17
Coral is known for having the worse scene phase in her class.
She is President of GSA and also won "Most Outstanding Color Guard Member" award.
Her favorite memories are that of performing at the home football games.
Her favorite teacher is Mr. Nitkinas.
After graduation she is attending PCCC to major in occupational therapy.
"Keep your head up because people are dying to see you fall. Never give up. You are good enough."
St. Jacob Diadonet—Saint—18
He is known for track and field and being the fastest kid in West Milford.
In his time at WMHS Saint broke three school records in the 100m (10.91), 200m (22.02), 400m (48.21). He was number one in the state in the 400m, won three state sectional titles (100m, 200m, and 400m).  He also won the group title in the 400m. He also won the first place county titles in the 55m and 100m. This is the first time in our school's history anyone has accomplished all three. Saint was the track and field captain. His favorite memory was winning the Meet of Champions and being #1 in the state.
His favorite teacher is Mr. Lambert.
After graduation he will be participating in Track and Field at St. Thomas Aquinas and will major in biology to become a dentist.
"Never stop chasing your dreams, no matter how big."
Danielle Zanoni-Dani-18
Known for being musical, specifically being a singer.
During her time at WMHS she was part of a select music group for three years and always won gold ratings with this group.
Her achievements include: being cast as leading roles in school musicals and being in concert choir since freshman year.
Dani's favorite memory is taking the choir/band trip to Disney World her junior year and her favorite teacher is Mr. Heyburn.
After graduation Danielle plans to attend Ramapo with a major in music with a double concentration in Music Industry and Performance.
Michelle Damelio-18
She is known for Varsity Cheerleading and track. Her achievements in high school include honorable mention in cheerleading, always being on honor roll, and for running a 4×100 two years in a row at Penn Relays.
Her sports include varsity spring track, varsity cheerleading and varsity club.
Michelle's favorite memory is competing with her team at Cheersport Nationals in Atlanta her senior year.
Her favorite teacher is Ms. Schwartz.
She is attending Quinnipiac University in the fall.
Haley Steele
Congratulations for Haley Steele for being accepted to the United States Military Academy at West Point.  She was selected from among fifteen-thousand applicants for this prestigious honor. Apparently her prowess with pull ups got her noticed during the application process.